One of the most disgusting situations to arise from the coronavirus pandemic is the utter disdain shown by Australia's governments towards citizens stranded abroad.
Many of these abandoned Australians have been unable to return to Australia due to hard caps on quarantine places as well as the extortionate cost and lack of availability of flights.
Those citizens that have made it home have been slugged $10,000 each for flights as well as $3,000 for their quarantine stays.
Australia's former Foreign Affairs Minister, Alexander Downer, has labelled the treatment of abandoned Australians an "outrage" and backed their claims to the UNHCR that the Morrison Government has violated its convention that "no one shall be arbitrarily deprived of the right to enter his own country".
According to the Daily Telegraph, more foreign nationals are now arriving into Australia than Australian citizens:
Only 39,950 Australian citizens have been allowed back to Australia this year, as state governments struggle with quarantining new arrivals to prevent outbreaks of COVID-19.

But 50,470 foreigners flew into Australia – meaning 10,520 more foreigners arrived than Australian citizens in the first three months of this year, despite a queue of more than 35,000 Aussies still waiting to come home.
The Australian published similar data earlier this month:
Over recent months we have witnessed:
State governments fly in temporary migrant fruit pickers, with taxpayers subsidising the cost of their flights and quarantine.
State governments hatch plans to fly in international students, with their costs also to be subsidised by taxpayers.
The federal government's skilled migration committee recommend that "the Government reserve places on flights and in quarantine for skilled migrants".
Business groups have also stepped-up lobbying efforts to be allowed to import cheap foreign workers under the guise of fake skills shortages:
Australia's largest skills assessment provider, VETASSESS, wants more skilled migrants "prioritised for entry in the immediate term''.

"Concerns that migrants will take jobs that would have otherwise gone to locals is no excuse for holding Australia back in the race for global talent,'' it states in its submission to the [government migration] inquiry.
What is crystal clear is that our politicians have abandoned Australian citizens in favour of foreign nationals. Accordingly, they have abandoned their most sacred duty to look after the welfare of Australians.
The Morrison Government is most at fault by abrogating its responsibility for quarantine to the states in unsuitable city hotels. It has also failed to bring Australians home via chartered flights, leaving stranded Australians at the whim of commercial airlines.
The states must also share some blame, given they have reserved precious quarantine places for migrant workers when these places should have been used for Australians. They also want to fly in international students while tens-of-thousands of Australians remain stranded abroad.
Ultimately, the whole political system cares more about providing industry with cheap foreign slaves and students, and undercutting Australian workers' pay and conditions, than looking after actual Australians abandoned to their pandemic fates.
The whole situation is a bloody disgrace.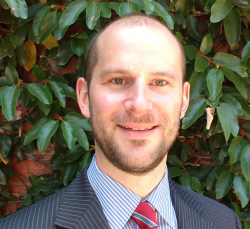 Latest posts by Unconventional Economist
(see all)