APRA chairman Wayne Byers today in parliament:
"It's not our job to solve house prices and its nor our job to solve house pricing affordability. The extent to which there is dynamic emerging of increased risk taking by the community … at this stage it's not evident."

"I would probably start by clarifying the way you paraphrased what the Reserve Bank has said. I think the bank has been very clear and we have been very clear in saying our job is not to set or seek to target house prices."

"The last statement from the Council of Financial Regulators said quite clearly we are watching for a deterioration in lending standings and that's not evident at this point, that is not to say it won't emerge but it's not obvious at this point. We are watching with our fellow regulators."

"Its very dangerous to be mechanic in this way. If this metric reaches X per cent or Y level we would automatically swing into action, that's not the way we do things.

"You need to overlay judgement and what else is happening … you need to look at a whole raft of things to consider and automatic mechanics are not something we favour."
How can the Australian people trust this drivel? APRA's judgment was shredded by the Hayne Royal Commission which was all about collapsed lending standards on Wayne Byer's watch.
But, instead of him being unceremoniously sacked, Byers was reappointed for five years after the Hayne Royal Commission's disastrous interim report and before it turned its eye on regulators. The re-appointment was slammed by all and sundry.
What is most irksome was that a re-appointment made in such circumstances tied Byers irrevocably to Treasurer Josh Frydenberg whose sole goal has been to reinflate house prices from the outset of his tenure.
To put it bluntly, it was a giant favour for which there was certain to be a quid pro quo. Today we are seeing it in APRA's lassitude as house prices go to the moon all over again.
Wayne Byers should have been sacked. When the Hayne RC findings came down he should have resigned. Yet here he is again, blowing another bubble for his political masters.
When Labor wins the next election it should clarify APRA's mission statement to include house prices, just as NZ has done. Even better it should shut it and hand prudential responsibility back to the RBA with the altered mandate.
APRA is a captured and ruinous failure.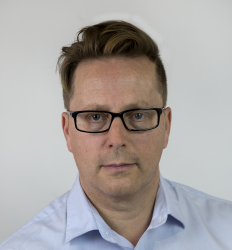 Latest posts by Houses and Holes
(see all)