Wayne Byers must resign, at the AFR today:
Kenneth Hayne, who spearheaded the royal commission into the financial services sector, has come out and publicly backed all the recommendations in the APRA capability review and says it is consistent with his own final report.

…Hayne's endorsement of the capability review into APRA, which was released last week, comes as chairman Wayne Byres tried to back away from some of its tougher recommendations, including that the prudential regulator do more intensive CBA-style governance and culture reviews of those it regulates as well as powers to veto the appointment of directors and executives of regulated entities.

…The chairman of the capability review panel, Graeme Samuel, had met with Hayne for an hour to discuss it and get his thoughts.

…"In particular I support the recommendations about capability reviews."
Clearly the Hayne Royal Commission has no faith in Byers. Why would it? He led APRA through the most disastrous collapse in Australian banking standards in history.
Staff have no faith, previously at the AFR:
Working conditions in a division of the Australian Prudential Regulation Authority that was advising the banks on culture became so toxic that most of the team have quit in frustration over the last 18 months.

Many of those who threw in the towel have gone on to open thriving consultancies, including ASIC's boardroom shrink of choice Elizabeth Arzadon, who resigned from APRA in May 2018 only to be scooped up by the corporate cop months later.

Former members of APRA's governance, culture and remuneration team who spoke to The Australian Financial Review said they were regularly undermined by senior executives who did not believe in their mission.
The Parliament is calling for his head, with Centre Alliance patriots leading the charge:
Centre Alliance Senator Rex Patrick has called for the resignations of APRA chair Wayne Byres and his deputies after a review into the organisation found its leadership wanting.

The review of the Australian Prudential Regulation Authority (APRA), done for the government and led by former ACCC chief Graeme Samuel, found that "leadership, people and culture" were issues and that it "should address variation in leadership capability for all management levels".

"If you look at the findings of the banking royal commission and this review you see that APRA has been asleep at the wheel. Leadership and culture have been identified as a problem and they are set at the very top," Senator Patrick said.

"You can't earn $886,000 [as Mr Byres does] and not be fully responsible for leadership, transparency and contestability," Senator Patrick told The New Daily.

"It's not proper for him to stay in that role. Ultimately, the buck must stop with someone."
Even the corrupt business press has had enough, previously via Chanticleer:
This tight control of the dissemination of information and the strategic decision to avoid the nightly news sits oddly with the firm advice in the capability review for APRA to engage more deeply with the community.

But it was Byres' response to the media questions which left Chanticleer in doubt about his willingness to fix all the weaknesses in the management and strategic priorities at APRA identified by the capability review.

The review panel chaired by Graeme Samuel and including Diane Smith-Gander and Grant Spencer must surely be disappointed with Byres' response. But they have chosen to let the report stand for itself and will not be commenting publicly .
At The Australian Byers is now an object of exasperated ridicule:
In most lines of work, if you do a poor job you don't get a pay rise­. You might even be laid off. Not in financial regulation La La Land, where poor performance comes with a five-year ­contract and a $17,000-a-year pay increase.

You might have thought a royal commission, a series of damning inquiries into the quality of the financial sector (it's difficult to keep track) and now a highly critical capability review would have been enough for a round of applications late last year for the position of chairman of the Australian Prudential Regulation Authority.

Instead, Wayne Byres, in the job since 2014, was appointed in November for a further five years and, thanks to the Remuneration Tribunal, scored a pay bump to $886,770 a few weeks ago.

Not bad in the lead-up to a 146-page capability review that found APRA slow, opaque, inefficient, and in urgent need of a culture and leadership overhaul.

However technically competent and experienced Byres might be, it was a mistake to reappoint him last year. He would have found other important work.

And a fresh chairman from outside the financial regulation establishment could have set the regulator, one of the nation's most important, on a new path. Byres is hardly going to be a ­critical reforming force of an ­organisation he's been at since 1998.
Too right. Take the hint, Wayno. You can contribute to the reform of APRA, by illustrating a new culture of accountability.
Resign.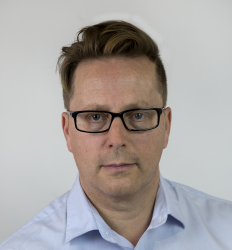 Latest posts by David Llewellyn-Smith
(see all)