Australia's war with the CCP deepens today, at The Australian:
A Chinese company says it wants to build a new $39bn city with a major seaport, industrial area and free-trade zone on Papua New Guinea's south coast, just kilometres from Australian territory.

The "New Daru City" proposal will escalate concerns within Australian security agencies over China's interest in PNG's impoverished Western Province, where another Chinese company plans to build a $200m fisheries industrial park.

Hong Kong-registered WYW Holding, a developer of Myanmar's New Yangon City, has asked PNG Prime Minister James Marape to approve the development under a "Build Operate Transfer" arrangement, where PNG would receive the assets after an unspecified period of Chinese ownership and management.

…Mr Mo said the proposed city would span 100sq km and include fisheries and agricultural processing facilities, and ­provision for "intensive manufacturing".

…Daru, which has a population of just 20,000 people and is the centre of a multidrug-resistant tuberculosis epidemic, is about 200km from the Australian mainland but within kilometres of Australian ­islands in the Torres Strait.
The CCP is a truly generous benefactor. Especially when its only real goal is to bully and subdue anybody that gets in its way, such as Australia.
This is what the CCP will do in the Pacific. Build out proto-military infrastructure for itself, using patsy corporations, that can be later occupied by a blue water navy. I wouldn't be at all surprised if New Daru City is armed with intermediate-range ballistic missiles in due course.
It must be stopped. The best way is via concerted multilateral engagement and militarisation of the Pacific led by the US, Australia. and New Zealand.
Sorry, scratch the latter.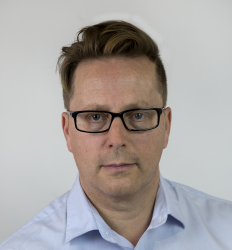 Latest posts by Houses and Holes
(see all)