Via the ABC:
The Federal Government is fuming after New Zealand's Trade Minister suggested Australia could mend ties with China by showing its government more "respect."

China and Australia are mired in several disputes and Beijing has targeted multiple Australian exports with sanctions, although the campaign of economic punishment has not escalated further so far this year.

In contrast, New Zealand this week formally signed an upgrade to its 2008 free trade deal with China.

In an interview discussing the deal, New Zealand's Trade Minister Damien O'Connor was asked about a suggestion from their Foreign Minister Nanaia Mahuta that the nation could mediate between Australia and China.

Mr O'Connor said New Zealand had a "mature" relationship with China and could raise issues of concern, but added it also respected its trade ties with Beijing.

"If [Australia] were to follow us and show respect, I guess a little more diplomacy from time to time and be cautious with wording, they too could hopefully be in a similar situation [with China]," he said.

Some Australian MPs and officials expressed intense frustration when asked about the comments.

Chinese officials have publicly heralded the new agreement with New Zealand, while Chinese state media has already jumped on it to urge Australia to use New Zealand as a "model" and make concessions to China.

Later on Thursday, Damien O'Connor put out a statement saying "the Australia-China relationship will always be a matter for China and Australia".

He also rang Australia's Trade Minister Dan Tehan in an attempt to hose down the controversy.

Mr Tehan would not say whether Mr O'Connor offered an apology, but said he appreciated the call.

"New Zealand has been our closest friend for many years — I've got nothing but warmth for my New Zealand counterpart," he told RN Drive.

"I'm looking forward to working with my New Zealand counterpart, we want to make sure that everyone is working cooperatively together whether it's on the trade and investment front, or on the security front."

One Australian government source said Mr O'Connor's comments had "not gone down well" in Canberra.

"What [New Zealand] has to realise is that China is intent on splitting alliances in the region, and jumping in like this plays into their hands," they said.
NZ has a long history of being an alliance piss-taker so let's not act overly surprised.
The question I'd like to ask is how far does NZ think it is a good idea to let China occupy its export capacity? In the last undisrupted year of 2019, the Chinese share of NZ exports was 21%, easily the largest and accounting for all growth, though still well behind Australia's preposterous 38%.
This question is particularly important given NZ's stewardship of the Pacific Islands. At what juncture will Jacinda the Wonderful start to throw them under the bus for Chinese trade? One simple Chinese naval base positioned anywhere in the South Pacific is end of days stuff for ANZUS. It must never be allowed at the pain of death if democracy has any chance of survival in Oceania. Not to mention, stickier issues with our North Asian allies and friends.
In other words, by free-riding on ANZUS and upgrading Chinese trade, Jacinda the Wonderful is making precisely the same mistake that led to Australia's current impasse with China. It's easy to take the dough and run for vested interests. It's harder to look through the political cycle to the CCP bullying coming down the pipe to take away your way of life.
If NZ had the slightest strategic sense, it would be doing everything in its power to diversify away from China right now too. It need not do that in a way that antagonises China. But taking the bribe to increase CCP power while obviously humiliating alliance partners is pretty bloody stupid.
Does Jacinda the Wonderful think that holding up the Bledisloe Cup like some magical talisman will prevent the CCP from crushing it when its turn comes?
It's a question every free Pacific Island is now forced to ask.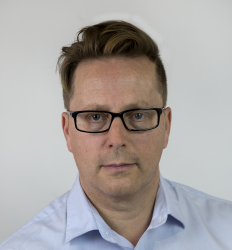 Latest posts by Houses and Holes
(see all)