In late 2017, the Canadian Government launched a massive increase in the country's immigration program, announcing that one million migrants would be let in over the following three years, with an annual migrant intake of 340,000 considered the "new normal".
Canada's immigration minister, Ahmed Hussen, claimed the new targets would lift immigration to nearly 1% of the population by 2020, which would help offset an aging demographic.
After Canada's immigration intake fell to only 184,000 new permanent residents in 2020, the lowest since 1998, the government announced that the intake will be lifted to 401,000 new migrants this year and beyond to make up the shortfall. And this increased intake will be achieved by lowering visa requirements:
The Immigration, Refugees and Citizenship Canada (IRCC) invited the highest ever number of express entry candidates in a single draw…

[It has] invited candidates with a Comprehensive Ranking System (CRS) score as low as 75. The lowest ever CRS score for Express Entry draws since it launched in 2015.
The Canadian Government has also made it far easier for international students to qualify for permanent residency:
International students will now be eligible to immigrate to Canada if they have completed at least 50% of their studies in person at a university in British Columbia…

You can use documents such as bank statements, utility bills and tenancy agreements to show that you were physically in Canada.
Lifting Canada's immigration intake to counter an ageing population is pure 'ponzi demography'. It is akin to 'kicking the ageing can down the road' since migrants also age.
Seriously, what will be the Canadian Government's solution be in 30 years' time when this current batch of migrants retires and adds to the growing ageing population? Will it then lift the annual migrant intake to 600,000 with a Canadian population of 50 million-plus people?
Concerns about not having enough workers to sustain the economy are ridiculous in light of rising artificial intelligence and automation. In reality, Canada (and other developed nations) are more likely to suffer from a surplus of labour in the future.
Canada's biggest housing markets are also already among the most expensive in the world, which will be made worse by mass immigration.
Funneling hundreds of thousands of migrants into these cities will drive up demand for housing, exacerbating Canada's housing affordability problem to the detriment of young Canadians. It will also crush-load infrastructure and worsen congestion, reducing livability and placing more strain on Canada's natural environment.
The Nordic countries of Denmark, Sweden, Finland and Norway provide a sensible model of growth. These nation's are considered by many to be among the best run and happiest nations of the world that enjoy high productivity and high living standards. Moreover, they achieved this status without resorting to high immigration-fueled population growth:

Canada (and Australia) should emulate these nations instead of resorting to unsustainable ponzi-led growth.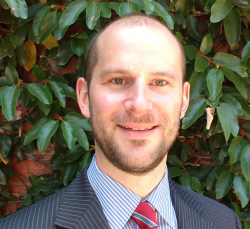 Latest posts by Unconventional Economist
(see all)