The "evil" Murdoch press carried a must-read story for every Australian on the weekend about the CCP's attempted re-education of Australian Olympic gold medalist, Mack Horton:
On a mild October day last year Cheryl Horton was cleaning the backyard pool at the family home – a chore she rigorously avoids until it can be ignored no longer – when the vacuum head made a curious grinding sound. She raised the appliance, felt beneath it, and winced with pain. Blood coursed down her hand, dripping into the pale water. She called to her husband, Andrew, and together they discovered a "bucketload" of broken glass on the floor of the pool. She holds one of these centimetre-thick glass chunks, ­glinting like a rough-cut diamond, as she speaks. "We keep it on the desk in the study," she says, "as a reminder of how bad things got."

The couple knew immediately where the ­broken glass had come from, and why it was there. Just three months earlier their son, ­Olympic 400m freestyle gold medallist Mack Horton, had refused to join Chinese swimmer Sun Yang, a three-time Olympic gold medallist and 11-time world champion, on the medal podium at the World Championships in the South Korean city of Gwangju. Horton had just won silver in the 400m freestyle; Sun Yang gold. Mack Horton's mute ­protest – standing up for clean sport by refusing to stand beside Sun – unleashed a wave of hostility more disturbing than anything the family had ever experienced. And since their son famously labelled Sun a drug cheat at the 2016 Rio Olympics, they've experienced a lot. "We've had so many death threats that we've stopped taking them seriously," says Andrew with a grim chuckle.

…Mack's remark in Rio, a reference to a three-month suspension his Chinese rival had served in 2014 for taking a banned stimulant, detonated across all forms of media – print, television and internet – with the force of a depth charge. Within 45 minutes, some 680,000 slurs, insults and death threats had assailed Facebook, Instagram, Twitter and the Chinese social media ­platform Weibo. His Wikipedia entry was later trolled. Mack was dog shit, a racist, destined for the Paralympics, and perhaps a nuclear bomb strike. He must apologise. Or else.

A week later, with Mack and his parents still in Rio, there was a break-in at the family home in the blue-chip Melbourne suburb of Glen Iris. Andrew's business – he runs an educational ­technology company – also began to experience relentless cyber attacks that could only be mitigated, he says, by denying access from China.

After Mack's theatrical and somewhat passive-aggressive follow-up protest in South Korea last year, "the hate", as the family calls it, rose to another level of intensity. Dog turds were hurled at the family home; their trees and plants were poisoned. A passing parade of youths gathered at the back fence to chant slogans while banging pots and pans in the dead of night, or stood in the driveway hurling abuse. Someone who spoke broken English took to phoning Andrew every second day to detail what he would like to do to his daughter (he has no daughter). And there was the broken glass in the family pool.

"The biggest change was the intensity," says Andrew. "It was unrelenting. Every day and night in the second half of 2019, peaking in September, easing off in February this year." It relented in the same month that Sun received an eight-year ­suspension for destroying a blood ­sample in an out-of-competition doping test.

Horton, who has regular and ongoing ­security briefings about threats to his family, has been informed that his assailants call themselves ­"Confucianists". The 5th century BC ­Chinese ­philosopher has been revived in recent years as a national icon by a Chinese Communist Party seeking ethical moorings outside its founding credo of Maoism, and his name has become a codeword for Chinese nationalism. Sun himself seemed to invite a nationalist interpretation of Horton's comments in Rio, saying: "Disrespecting me was OK, but ­disrespecting China was unfortunate."

…The family's challenges are part of a broader pattern of harassment and intimidation of the Chinese Communist Party's critics and dissenters. Says a national security analyst who keeps a close eye on the case, and spoke on condition of ­anonymity: "The Hortons' story is very disturbing… It says something about the reach of foreign ­powers within Australia." Clive Hamilton, professor of public ethics at Charles Sturt University, tells me: "Australians should know that China's secretive Ministry of State Security has been carrying out a campaign of intimidation in this country against critics of the regime. It's illegal and nasty." Hamilton, co-author of the upcoming Hidden Hand: Exposing How the Chinese Communist Party is Reshaping the World, says ASIO is trying to monitor activities of this kind. "I hope we see some arrests and prosecutions soon. When that happens, we can expect the usual hysterical ­denials and calculated outrage from the Chinese embassy, state newspapers and the Party-affiliated Chinese-language media in Australia."

It's understood that no arrests have been made in the Horton case, which has been kept from the public gaze. The Hortons report a "constantly revolving cast of characters" at their fence and in their driveway. If any were apprehended by police they would be questioned, cautioned, released, and another would take their place. "This is not an amateur operation," remarks a security insider.

Politically motivated attacks on non-Chinese Australians are rare, but not unknown. In July last year a University of Queensland student, Drew Pavlou, a vocal critic of the university's ties with Chinese organisations, says he was assaulted while leading a pro-Hong Kong rally on campus. "In the aftermath I saw my social media flooded by ­hundreds of abusive ­messages from supporters of the Chinese government," says Pavlou, who is Greek-Australian. "There were dozens of threats in Mandarin and English. They threatened to kill me and my family, to rape my mother. It's a terror ­tactic to silence critics of the Chinese government.'' Another position on the spectrum of debate about Chinese influence in Western society is occupied by John Keane, professor of politics at the University of Sydney, who warns about the "prejudice known as Orientalism" and points to "the treatment of Sun Yang by Australian xenophobes".

…Things have changed dramatically for the ­Hortons since Sun Yang was given the ­eight-year ban. The "hate" has lost much of its heat. Sun, ­disgraced, has been derided online by many of his former fans; Mack, once widely vilified, has been publicly vindicated. Andrew, who claims to have much sympathy for Sun and his parents, shares, at the very least, something of their pain as families dedicated to their athletically elite offspring.
Let me add one more anecdote. This is how Mack Horton's alma mater treated him:
Caulfield Grammar will keep the name of its golden graduate Mack Horton off its newly-opened, $25 million aquatic centre to preserve the school's commercial interests in China.

A plan to name the state-of-the-art centre after Horton, the school's first Olympic champion, was quietly ditched late last year in response to the public fall-out from Horton's refusal to share a medals dais at the FINA World Championships with Sun Yang, one of China's most-celebrated athletes.

Sources familiar with the matter say that prior to Horton's decision to snub Sun Yang on the podium, the school intended to name the pool in his honour…

…Caulfield Grammar was the first Australian school to open a campus in mainland Chin

At the school's secondary campus in Wheelers Hill, a suburb in Melbourne's east where one in six residents were Chinese at the time of the most recent census, Chinese children make up a large percentage of the student body.
That is, they decided to be "diplomatic" and to embrace the 14 conditions recently laid out by the CCP as a precursor for any form of economic engagement. The conditions were not official then but implicit. Now it's in the open thanks to Australia's defence of its sovereignty flushing the CCP out:

The treatment of the Horton family could not be any more eloquent expression of the peril in which Australia finds itself. Systematically attacked in violation of Australian sovereignty and sold out by China-bribed elites.
This is what the ABC, The Guardian, The Conversation and the Australian Labor Party are campaigning for under the misnomer of their celebrated "diplomacy". Little more than selling the freedom of Australian children to the CCP.
Instead, the question we all need to ask ourselves is what does this tell us about an Australia that meets the 14 conditions and continues down its old path.
Thirty years hence, the re-education of non-CCP compliant Australians may be undertaken in mandatory remote camps, just as it is in every other CCP-dominated, formerly free nations.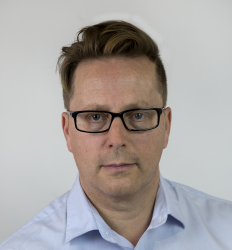 Latest posts by David Llewellyn-Smith
(see all)