God help me, I agree with Innes Willox for once:
A leader of a powerful business group has called for a better alignment of the nat­ion's economic and strategic interests, urging Australian companies to resist bullying from China and for diplomats to get "their hands dirty'' by helping to find alternative export markets.
Australian Industry Group chief executive Innes Willox's call to drive export diversification and maintain Australian values received support from senior members of the security community.

Writing in The Australian on Monday, Mr Willox said diplomats and business must unite to overcome trade obstacles.

"Better alignment of our economic and strategic interests has never been so crucial. Let's pull every lever to overcome the obstacles that China has chosen to put in our way," Mr Willox writes.
It will be interesting to see whether Willox backs actual measures that prevent this bullying, such as curtailing Chinese immigration, given his history and role as a mass immigration lobbyist. My base case is that that will happen anyway from the Chinese side as tourism and student numbers don't rebound much.
The diversification argument is not specific to any one country but there is going to be a major push towards India.  Via Laura Tingle at the ABC:
…for Australia, the question of where the new administration picks up on foreign policy, particularly the Indo-Pacific, will be crucial.

That's what made this week's extremely unusual declassification of the Indo-Pacific strategy of the Trump administration, formalised in early 2018, so interesting.

The document was previously classified "secret" and "not for foreign nationals". It was officially declassified last week — 30 years earlier than would normally be the case.

…Those who have been involved in running US policy want to make sure the strategic architecture is explicit and on the public record, no matter how the more colourful actions of President Trump may have dominated the headlines, and that it becomes a jumping off point for the Biden administration.

A source intimately involved in the policy told me the release was a gesture of reassurance to the US alliance partners, including Australia, that "we are not fading away but doubling down" in the Indo-Pacific.

…Washington sources familiar with the development of the strategy said Australia had a significant influence on the document, as did Japan. They speak of how alliances in the region have developed over the last four years from a "hub and spoke" network built around the US, to a latticework of inter-relationships centred on the so-called "quad" of the US, Japan, India and Australia.

…And now we see revealed in plain terms the US strategy that was being developed around the same time that commits to "devise and implement a defense strategy capable of, but not limited to: (1) denying China sustained air and sea dominance inside the 'first island chain' in a conflict; (2) defending the first island chain nations, including Taiwan; and (3) dominating all domains outside the first island chain".

The so-called first island chain refers to islands stretching from the Kurils, the Japanese main islands and the Ryukyus to Taiwan, the Philippines and Indonesia.

…Just to further emphasise the growing tensions, the US objective on India, according to the US strategy document, is to "accelerate India's rise and capacity to serve as a net provider of security" by building "a stronger foundation for defense cooperation and interoperability; expand our defense trade and ability to transfer defense technology", and to "offer support to India through diplomatic, military and intelligence channels — to help address continental challenges such as the border dispute with China".
The Quadrilateral Security Dialogue of Australia, India, Japan and the US is set to become a shaping entity economically as well as geopolitically.
The pattern of trade growth with India is strong and pretty similar to China with the successes most likely to be in commodities (though not iron ore) and education plus tourism:

India will not be another China in the near future but it can make a material contribution to trade diversification.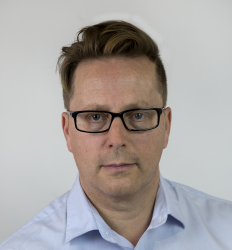 Latest posts by David Llewellyn-Smith
(see all)