With thousands of Victorians stranded interstate and abroad amid border closures, and Victoria's overseas arrivals capped at a measly 160 a day, the Victorian Government last week hatched the idiotic plan to bring thousands of international students into the state to be housed in student accommodation:
On Friday, a spokeswoman for the premier, Daniel Andrews, said the state was "working closely" with the federal government to bring international students back into Victoria…

Phil Honeywood, the CEO of the International Education Association of Australia, said students and universities were willing to pay.

"We put to the Victorian government a plan for separate quarantine in purpose-built student accommodation," Honeywood told Guardian Australia…

Honeywood welcomed the Victorian government's plan to bring students back…
Thankfully, Premier Daniel Andrews yesterday backed down, rejecting any significant return of international students in 2021:
"Tens of thousands of inter­national students coming back here is going to be incredibly challenging, if not impossible, this year," he said on Monday.

"We want to get it back as fast as we can, but … the government is not spending hours and hours to try and make something I frankly think is not possible, possible."

His statement came as the Victorian government deals with COVID cases discovered on three special charter flights bringing tennis players and officials to Australia for next month's Australian Open in Melbourne. More than 120 people, including 72 tennis players, were forced into two weeks' strict quarantine…

"The prospect of tens of thousands of international students coming here while we've still got people struggling to get home, or even if there was every Aussie that wanted to come home had already made it home, there's a big cap­acity issue here," he said.

"There are limits to how many people you can safely quarantine when your risk threshold is so high."
As expected, the lobbyist in chief for the international education industry is livid:
International Education Association chief executive Phil Honeywood slammed the Victorian government for not having a foreign student strategy.

He said other states could benefit from Victoria's delay in bringing in foreign students…

"The Northern Territory government proved in November that it's entirely possible to bring students back from overseas safely. Any state that has the political will to follow the NT's example will gain market share off the other states for the foreseeable future."
The education lobby are displaying classic moral hazard behaviour, as they have throughout the pandemic.
The industry stands to privatise the financial benefits from international students' return, while the costs and risks are borne by taxpayers and the general community. It's a classic heads I win, tails you lose arrangement developed by the industry for the industry.
With virus numbers exploding internationally amid new highly infectious strains, the risk of importing the virus via returned travellers is increasing.

Reflecting this, the number of overseas acquired cases in hotel quarantine has risen sharply:

Given the clear risks involved in quarantining international arrivals, quarantine places must be reserved for returning Australian citizens and permanent residents only. To do otherwise would not only be unfair to the tens-of-thousands of Australians still stranded abroad, but would also greatly increase the risks of importing the virus.
The education industry's shameless lobbying for international students to return needs to be rejected outright.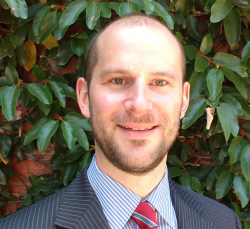 Latest posts by Unconventional Economist
(see all)