CEO of International Education Association of Australia, Phil Honeywood, has demanded states lift their caps on international arrivals so that Australia can welcome thousands of international students:
NSW has been accepting 80% of all returning Aussie citizens. Time for other states to do some heavy lifting so International students can return! #Intled https://t.co/quhD4PcCmi

— Phil Honeywood (@PhilHoneywood) November 23, 2020
First of all, Phil Honeywood should get his facts straight. According to the ABS, NSW accepted 52% of international arrivals between April and October, not 80%.
Second, no international students should arrive in Australia until all citizens and permanent residents stranded abroad have returned home. Once that has been achieved, international students should be allowed to return in a managed way via hotel quarantine at their own expense (not taxpayers').
Third, we have witnessed international education lobbyists like Phil Honeywood display classic moral hazard behaviour throughout the COVID-19 pandemic.
In February, the international education lobby demanded Australia lift its travel ban on China. Then they paid Chinese students to circumvent the travel ban via transiting through third countries like Thailand and Dubai. Then they lobbied for students to jump the arrival queue via so-called 'safe corridors' hotel quarantine. Now they want Australia to stress its hotel quarantine system to allow students to return, thus risking further virus outbreaks.
Professor Salvatore Babones was among the first to ridicule the industry's self-interest, penning the following in February:
Moral hazard is the expectation that organisations (and their leaders) will reap the rewards of their successes while others will bear the burdens of their failures. If the government lifts its travel ban and 100,000 Chinese students fly into Australia, university revenues will continue the robust growth that has propelled Australia up the international rankings.

But if those students introduce coronavirus into the general population, Medicare — which means taxpayers — will pick up the bill.
Thank goodness the federal government did not kowtow to the education industry's pressure to open Australia's international border. Otherwise we would have had an even bigger virus threat on our hands.
The federal government should again ignore Phil Honeywood's special pleading. He is talking his own book and does not represent the interests of Australians.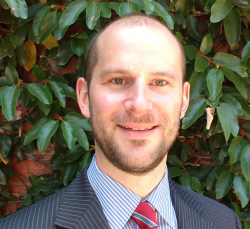 Latest posts by Unconventional Economist
(see all)