Via Morgan Stanley:
Increasing noise on possible policy reversal: Shanghai Metals Market (SMM) reported yesterday that the Chinese government was in the preliminary stages of lifting its informal ban on Australian coal imports, but that such a move would still need to be approved by senior leaders. There has been no official comment on the article. Given that China's steel industry is facing rising costs of coke – up $140/t over the last four months – there may be a need to reconsider the restrictions currently in place, as alternative supply sources to Australian coking coal appear insufficient currently. The first step in this process, we presume, would be to clear the backlog of vessels with around 5Mt of Australian coking coal, which set sail before the ban came into place in Oct 2020 and are still waiting outside China's ports. Two vessels with Australian coal were allowed to discharge last week, which the market interpreted as a promising sign.

Starting to be priced in: Increasing optimism on the lifting of the ban is also reflected in the $30/t rise of the Australian HCC price over the last week, now at $131/t. However, this rapid recovery is also driven by strong ex-China restocking demand and concerns about weather-related disruptions to Australian supply. Meanwhile, the delivered China seaborne price remains elevated $214/t, on limited spot volumes of non-Australian seaborne cargoes. Before the informal restrictions came into place, China was importing on average 3.4Mt/month of Australian coking coal over Jan-Sep 2020, representing >30% of Australia's exports. We believe that a clear reversal of the ban would quickly tighten up demand for Australian coking coal, and further push up the Australian HCC price. Our base case price forecast of $145/t in 2Q21 assumes that China will resume Australian imports during 1H21, but given were spot is now already, we can even see some upside risk to our forecast in this scenario.
Chinese peeps are freezing and LNG is through the roof as Australia enjoys a huge income windfall: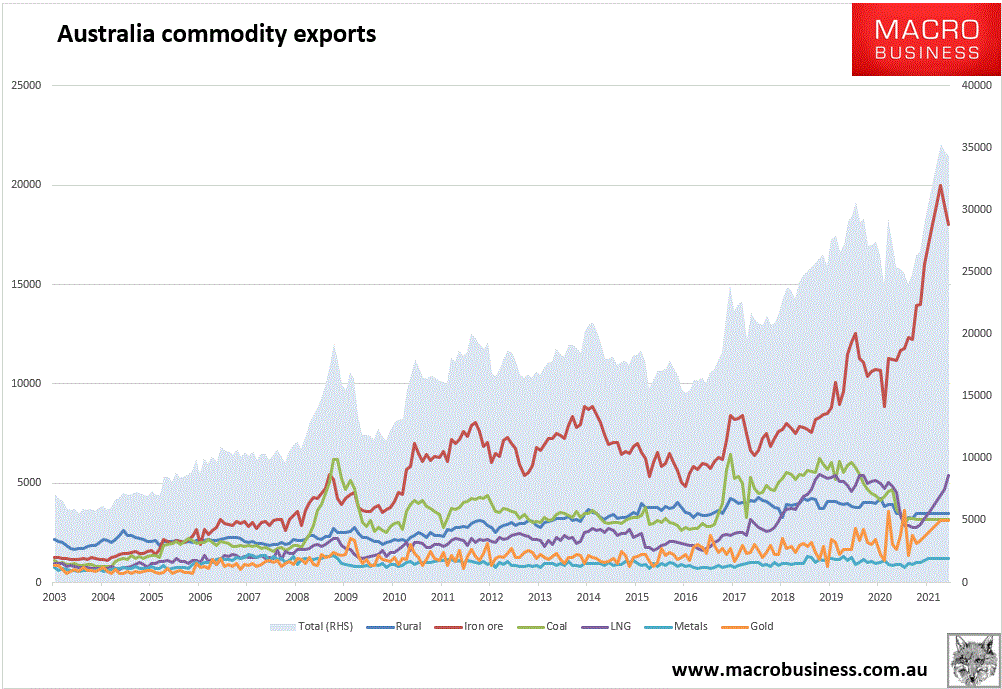 All wolf warriors have demonstrated is how vulnerable China is to commodity supply chain disruptions!
Advertisement