Karma has bit China in the backside, with its decision to banish Australia and blockade crucial exports causing blackouts in cities across the nation:
The towering skyscrapers in Changsha have stopped glowing.

The provincial capital of Hunan and home to more than 7 million people is without street lights, too.

Lifts have been switched off, forcing workers to scale dozens of flights of stairs to the office in the bitter cold.

In Yiwu, a city of 1.2 million in China's far east, factories have slashed working hours by up to 80 per cent. When workers leave at night, the streets are dark.

The problem is two-fold. The first part of the problem is that China has emerged from the worst of COVID-19 relying heavily on electricity to fuel work through the winter which, in many parts, features temperatures below zero.

The second part of the problem is that China banned Australian coal…

The Financial Times reports dozens of Chinese cities and at least four provinces have imposed rules on electricity use that include residents and businesses cutting how much power they use.

One of China's largest energy groups told the publication: "The import curb is enough to change the industry landscape."

"Many local power plants depend on Australian coal due to its higher efficiency and now they are having trouble finding an alternative," said the director of China Huadian Corporation.
As far as I am aware, I am the first person in Australia to propose an export tariff on iron ore exports to counter China's trade embargo on Australian goods (see here, here and here).
China's extreme dependence on iron ore to fuel its development means Australia holds the whip hand on trade.
The federal government should use this leverage to force China to end its aggressive trade posturing.
If China is not prepared to play fair, neither should Australia. Time to hit the bully where it hurts.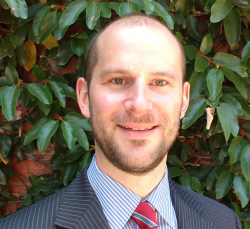 Latest posts by Unconventional Economist
(see all)