The Chinese Government has threatened trade sanctions if the Australia continues its push for an independent inquiry into the origins and response to the Wuhan Coronavirus pandemic:
High-ranking calls to China have gone unanswered amid an escalating trade dispute with Australia that's been fuelled by calls to investigate the origins of the deadly coronavirus pandemic.

Trade Minister Simon Birmingham has been seeking to speak with his counterpart since China threatened to impose an 80 per cent import tariff on Australian barley…

China's ambassador to Australia Cheng Jingye had previously threatened his country would impose economic sanctions if Mr Morrison continued to push for the probe.

"Maybe also the ordinary people will say why should we drink Australian wine or to eat Australian beef?" he said in an interview with the Australian Financial Review in April.

Beijing's trade war threats on beef were followed through in part, announcing a sudden ban on imports from four Australia abattoirs last week.
What the Chinese Government doesn't seem to comprehend is that Australia has the whip hand on trade.
Australia is the leading global supplier of iron ore, coking (metallurgical) coal and natural gas. These are essential inputs into China's economic development and are unable to be sourced in the same quantities or prices elsewhere.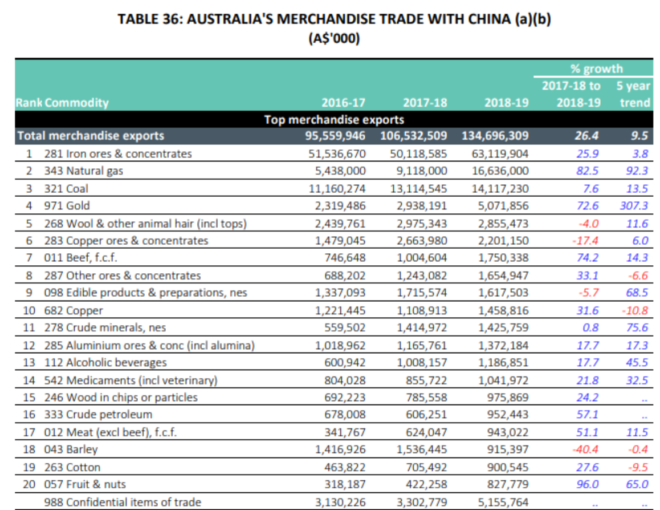 Even if China could source these goods elsewhere, this would drive up global commodity prices, leaving Australia selling fewer tonnes at higher prices.
Thus, if China wishes to threaten Australia with trade sanctions, then the Australian Government should respond in kind by threatening a 10% tax on all commodities exported to China. This tax, Australia could argue, is necessary to recoup some of the costs incurred from our Wuhan Coronavirus response.
Rather than cowering to China, the Australian Government should play hard ball on trade. We hold the whip hand.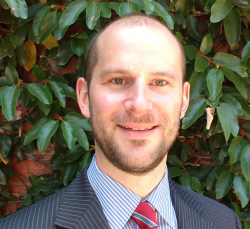 Latest posts by Leith van Onselen
(see all)