This is the big one. Via The Australian:
In 2019, universities earned more than $7bn in student fees from China, and they fear that if Australia-China relations continue to deteriorate this revenue could be lost permanently.

There would also be major losses to the broader economy if Chinese students do not return. In the 2018-19 year, Chinese students spent $12.2bn in Australia in total, including student fees and living costs such as food, accommodation and transport.

So far the Chinese government has concentrated its trade retaliation against Australia in the goods area.

But it would be relatively simple for Beijing to interrupt the student market if it chose.

…International Education Association of Australia CEO Phil Honeywood said he was optimistic the worst would not happen.

"We are hopeful that the long established people-to-people links (with China) will ensure that commonsense prevails," he said.

…A new survey from education company Navitas showed that Australia's success in taming COVID-19 was not translating into an advantage in attracting international students.

The September survey of nearly 300 education agents in 54 countries found that, compared with Australia, perceptions of the UK as a student destination have risen sharply.
Fantastic. Unlike Phil Honeywood, one of Australia's very worst rent-seekers, I do think that the worst is coming. I welcome it. We all should.
Chinese student numbers were far too large. So large, in fact, that they corrupted university commitment to freedom of speech; crashed pedagogical standards, unleashed Confucious Institute propaganda, and sank the universities into research partnerships that exposed Australia and Chinese peoples to CCP weapons, as well as surveillance dictatorship.
The cleanout of Australian university Chinese corruption is an essential part of our decoupling national rebuild.
Bring it on.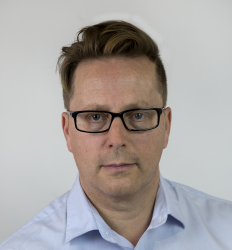 Latest posts by David Llewellyn-Smith
(see all)