Via The Australian:
The Australian coal flotilla stuck off the Chinese coast has swollen to more than 80 ships carrying blacklisted cargo worth more than $1.1bn, prompting the ­Morrison government to raise concerns about "discriminatory action".

The Australian can also reveal coal exports to China have plunged by 96 per cent in the first three weeks of November, as a go-slow by Chinese officials crunches the nation's second biggest export industry.

…Consultancy Wood Mackenzie said: "If the limit on Australian imports persists, we may see greater disruption to normal buying patterns. Australian coals will be forced into markets in Europe and South America, resulting in lower prices in those markets."

…Opposition trade spokeswoman Madeleine King said "billions of dollars in trade and thousands of Australian jobs" were at risk from China's trade retaliation.

"The government has no idea what to do next," Ms King said. "It's hard-working Australians who are paying the price."
No, they're not. They are defending their democracy against attack from a dictatorial foreign power that has captured a grovelling Labor. Get on with sending those ships elsewhere.
If we need to have a debate about whether workers are supported during the fight then let's do so. But let's do it without treasonous bile from Madeleine King and rest of Labor's CCP patsies. To put it bluntly, King doesn't know if she's Arthur or Martha. Attacking the Government one minute in the AFR:
Now the Prime Minister speaks of strengthening our "economic sovereignty" as he pushes for a boost in domestic production of some manufactured goods including medical equipment and pharmaceuticals.

…A shortage of respirators, ventilators and other equipment in Australia or elsewhere does not signal a failure of globalisation. It's a failure by governments to plan adequately for a pandemic emergency.

…Open trade will be an integral component of our economic recovery.

…Our greatest strength remains the extraordinary resources sector, which continues to meet production targets in the face of the COVID-19 disruption and is on track to export commodities this year worth an astonishing $300 billion.

So it is important to remember that the resources sector and a boosted advanced manufacturing sector will depend on an open global trading system.
Then backflipping at The Australian the next:
…Chinese demand for our commodities is forecast to plateau in coming decades and for some China-exposed sectors, including our meat exporters, winemakers and barley growers, it has become painfully apparent China is willing to limit imports from us for reasons that can be unclear.

We are overly reliant on four exports: resources, agriculture, tourism and education.

A recent Harvard Growth Lab Atlas of Economic Complexity ranked Australia 93rd in the world for the "complexity" of its exports, lagging Kazakhstan, Uganda and Senegal. It should not be like this — Australia should be in the midst of a job-making national effort to increase export complexity.

…It's also time we finally got serious about building stronger economic relationships with India and the nations of Southeast Asia, particularly Indonesia and Vietnam.
And now cheering on an economic war declared in Beijing against Australia.
The conflict is hammering interests at both ends, via Reuters:
The Chinese restrictions have hit the price of Australian coking coal, with contracts on the Singapore Exchange ending at $101.57 a tonne on Wednesday, the weakest since July 2016 and down some 27% from the recent peak on Oct. 5, and some 37.3% below the high so far this year, reached in early March.

While Australian coking coal prices have been plunging, the opposite is true for their Chinese equivalent, the Dalian Commodity Exchange contract, which ended at 1,391.5 yuan ($211.80) a tonne on Wednesday.

The contract is up 13.5% from late September, and is also some 38.5% above the low for the year so far, reached at the end of April while much of China's economy was still locked down as part of efforts to combat the coronavirus pandemic.
It's a battle of wills that Australia must win or there will never again be an issue that this nation can support independently of Chinese threats. Which appears to Labor's plan for the country.
The Australian Labor Party has betrayed Australia and I, for one, am shot of it.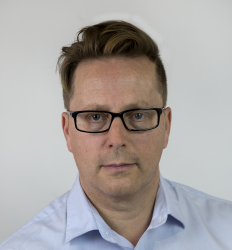 Latest posts by David Llewellyn-Smith
(see all)