21 months is a long time in Australian politics.
In February 2019, the Kenneth Hayne released his final report from the banking royal commission which, as its first recommendation, directed the government to keep responsible lending rules:

This recommendation came after the Hayne royal commission documented extensive cases of criminal lending and behaviour, leaving Australia's financial regulators humiliated and victims vindicated.
So why then is Treasurer Josh Frydenberg so hell bent on abolishing responsible lending rules and neutering corporate regulator ASIC?
Josh Frydenberg has declared war on the corporate regulator, saying the Australian Securities and Investments Commission needs to be overhauled so it conforms to the will of parliament…

"They must pursue their mandates in a manner that is consistent with the will of the parliament," he said. "There need to be mechanisms to hold them to account"…

There has been a long-running dispute between Asic and Frydenberg over responsible lending rules and a backlash by the financial sector against tougher regulation proposed by the banking royal commission.

Asic's decision to appeal a legal loss over responsible lending in what is known as the "wagyu and shiraz" case sparked outrage among government backbenchers and in September, after heavy lobbying from the banks, Frydenberg decided to abolish the rules.
The decision to axe responsible lending rules has all the hallmarks of a grubby deal made between the Morrison Government and its financial and property backers.
Neither of Australia's financial regulators, ASIC and APRA, were consulted on the move. And mortgage victims and consumer groups are outraged.
The only shining light is that Labor and the Greens oppose axing responsible lending rules as do several Senate crossbenchers. They must unite to block the legislation.
The lessons of the Global Financial Crisis and the Hayne banking royal commission must not be so easily discarded.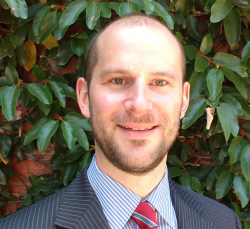 Latest posts by Unconventional Economist
(see all)