Via the AFR comes Labor's finance spokesman Stephen Jones has torpedoed the scrapping of responsible lending laws:
"If there are serious issues about the flow of credit, we're willing to look at it but rolling back consumer protection is a no-go zone."

…Centre Alliance senator Stirling Griff said he would consider whether "additional safeguards" were required.

…Independent senator Rex Patrick said he would consider the legislation, but his starting position was that he was not convinced the credit protection law needed to be repealed.

One Nation's two senators and Tasmanian independent Jacqui Lambie have not settled on a final public position.
The Government will need three crossbenchers to back it which seems a long shot given none of them should.
Recall that victim-witnesses of the Hayne banking royal commission and consumer groups have united to opposition:
The Consumer Action Law Centre, which helped many commission witnesses through the gruelling process, says changing responsible lending laws could lead to trouble.

"The Treasurer's proposals are a real slap in the face to anyone who gave evidence at the royal commission," said the centre's policy director, Katherine Temple.

"The royal commission showed the banks can't be trusted to do the right thing and these proposals are essentially giving them more power and less responsibilities"…
Recall as well that the announced scrapping of the responsible lending rules directly contravenes the very first recommendation of the Hayne Banking Royal Commission, which only handed down its findings in February 2019:

Remember too that the decision to gut responsible lending laws bypassed Australia's financial regulators, ASIC and APRA:
Commissioners from ASIC and APRA were questioned about the scrapping of responsible lending laws before a parliamentary committee last week, where they revealed they were given little-to-no notice and were not asked for their views on the decision.

"When was ASIC first informed of the government's intention to scrap responsible lending obligations?," Dr Andrew Leigh asked, shadow treasurer for Labor.

"I'm the commissioner with responsibility for credit," Sean Hughes replied, commissioner at ASIC, "and I was first advised when I read the Treasurer's media statement through the media on the morning of 25 September."

"That's extraordinary," Dr Leigh replied. "So you got no heads-up … You weren't asked to provide any advice?"
This decision has all the hallmarks of a grubby deal made between the Morrison Government and its financial and property backers.
I wouldn't put anything past our parliament but why would cross-benchers back that when credit is clearly flowing just fine, house prices have stabilised in major capitals and are rising firmly elsewhere?
As well, One Nation enjoys bank bashing and the others are more responsible anyway.
Seems unlikely.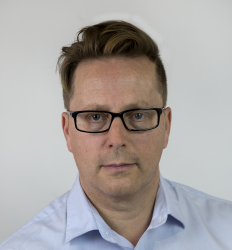 Latest posts by David Llewellyn-Smith
(see all)