Victim witnesses of the Hayne banking royal commission and consumer groups have united to oppose the Morrison Government's announced axing of responsible lending laws:
The Consumer Action Law Centre, which helped many commission witnesses through the gruelling process, says changing responsible lending laws could lead to trouble.

"The Treasurer's proposals are a real slap in the face to anyone who gave evidence at the royal commission," said the centre's policy director, Katherine Temple.

"The royal commission showed the banks can't be trusted to do the right thing and these proposals are essentially giving them more power and less responsibilities"…

Baptist Minister the Reverend Grant Stewart spoke from the witness box on behalf of his adult son during the royal commission in 2018.

The then-26-year-old, who has Down syndrome, was aggressively and unwittingly sold several insurance policies he did not understand after answering an unsolicited call…

"Given the amount of effort that was involved in putting the royal commission together, in the amount of people who gave evidence … it does seem to me we should honour that process"…

"I am disturbed that the Government is now proposing to remove the responsible lending laws, which were introduced after the global financial crisis and that Commissioner Hayne found justified (given the evidence showed the banks were failing to comply with the laws) to attempt to protect consumers from the misconduct of banks," he wrote…
Recall that the announced scrapping of the responsible lending rules directly contravenes the very first recommendation of the Hayne Banking Royal Commission, which only handed down its findings in February 2019:

Remember too that the decision to gut responsible lending laws bypassed Australia's financial regulators, ASIC and APRA:
Commissioners from ASIC and APRA were questioned about the scrapping of responsible lending laws before a parliamentary committee last week, where they revealed they were given little-to-no notice and were not asked for their views on the decision.

"When was ASIC first informed of the government's intention to scrap responsible lending obligations?," Dr Andrew Leigh asked, shadow treasurer for Labor.

"I'm the commissioner with responsibility for credit," Sean Hughes replied, commissioner at ASIC, "and I was first advised when I read the Treasurer's media statement through the media on the morning of 25 September."

"That's extraordinary," Dr Leigh replied. "So you got no heads-up … You weren't asked to provide any advice?"
This decision has all the hallmarks of a grubby deal made between the Morrison Government and its financial and property backers.
Sure, enabling Australia's banks to lend with near impunity to anybody with a pulse might stimulate some short-term economic activity. But it will further increase Australia's eye watering levels of household debt and will come at the expense of long-run financial stability and productivity.
The lessons of the Global Financial Crisis and the Hayne banking royal commission must not be so easily discarded.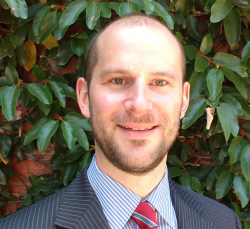 Latest posts by Unconventional Economist
(see all)