CCP mouthpiece, China Daily, ramped the rhetoric late Friday:
Although Australian Prime Minister Scott Morrison has declared that his government's approach to foreign policy is defined by "strategic patience and consistency", particularly regarding China, his government's rash participation in the US administration's attempts to contain China belies that.

It is Canberra that has undermined what were previously sound and mutually beneficial ties by prejudicially fueling anti-China sentiment at home, baselessly sanctioning Chinese companies and aggressively sending warships to China's doorsteps.

If this is Canberra's "strategic patience", how will it act in a fit of pique?

Canberra should realize it will get nothing from Washington in return for its collusion in its schemes, while Australia will pay tremendously for its misjudgment.

As Wang Wenbin, a spokesman for the Foreign Ministry, said, although the Chinese government always thinks healthy and stable Sino-Australian relations are consistent with the interests of the peoples of both countries, mutual respect is the foundation and guarantee for pragmatic cooperation.

Those calling the normal trade investigations China is conducting into some Australian imports "economic coercion" or "retribution" are simply viewing Beijing's actions in the same light as Canberra's actions.

But China is Australia's largest trade partner and all of the investigations so far only cover a small part of the imports from Australia — bilateral trade was $159 billion last year, among which Australia's export to China accounts for $104 billion, 30 percent of its total exports.

And the impatience Canberra has demonstrated earlier this week in urging China to accelerate the customs clearance for tons of Australian rock lobsters only betrayed its guilty conscience, since this is merely precaution on China's part. Imported seafood has been confirmed as the source of a number of novel coronavirus outbreaks in the country, which were fortunately quickly contained.

Unlike Washington, Beijing is not offering Canberra an either-or choice, but just reminding it to maintain its diplomatic independence and follow the norms of international relations. To be an ally of the US does not necessarily mean it has to be a roughneck in its gang.

With Australia mired in its worst recession in decades, it should steer clear of Washington's brinkmanship with China before it is too late.

To put it simply, if Canberra continues to go out of its way to be inimical to China, its choosing sides will be a decision Australia will come to regret as its economy will only suffer further pain as China will have no choice but to look elsewhere if the respect necessary for cooperation is not forthcoming.
More wolf warrior nonsense. Nicely repeated here by the dutiful Australian China lobbies, via The Australian:
Businesses involved in the $149bn export trade to China are urging the Morrison government to find a "circuit breaker" to mend relations with Australia's biggest trading partner.

David Olsson, chairman of the Australia China Business Council, said the government should better use the business community to help find a "circuit breaker for the current impasse".

"Our connections and networks have been built at individual and institutional levels over many decades and carry weight and influence, but have not been properly leveraged to date," said Mr Olsson, the Hong Kong-based international director at law firm King & Wood Mallesons. "Now is the time to do that."
Business networks are not the answer. Business networks are the problem. Via The Guardian:
In 2010, Chunsheng Chen had an application for permanent residency sponsored by multimillionaire Melbourne businessman David Jiang.

Three years later, he was granted permanent residency. According to supporting documents, Jiang wanted to employ Chen as a production manager on a $250,000 salary as it was vital to the expansion of his then-$80m company, Australian Brushware Corporation.

The corporation's brands include Monarch Painting, which sponsored the NSW Blues rugby league team and the Seven network's show House Rules, and Kaboodle and Flatpax, kitchen and cabinetry brands stocked by Bunnings.

…Chen's extensive business and personal networks highlight a broader issue being grappled with by federal authorities: how and to what extent could a network of legitimate Australian businesses and community groups be used as cover by someone like Chen to carry out alleged CCP intelligence-gathering capabilities?

Australian Strategic Policy Institute analyst Alex Joske, a CCP-influence expert whose work has been cited by the US house intelligence committee, said a key focus of United Front department figures was to maintain legitimate relationships with Chinese-Australian businesses.

He said people who became business partners or employed others with links to the department or CCP activities could be more likely to do it for personal than party reasons.

"What we don't know about United Front work is how it overlaps and integrates with intelligence work," Joske said.
Australia has only done as it must as China itself violated our sovereignty with influence operations, a culture of political corruption, occupation of universities and an earth-shattering virus. Keeping this rubbish at bay is the absolute basics of being a sovereign nation. To wit, Josh Depressionberg:
Federal Liberal MPs, including Treasurer Josh Frydenberg, want a party member who has been charged with preparing an act of foreign interference to be suspended from the party.

Di Sanh Duong, president of the Oceania Federation of Chinese Organisations and deputy chairman of the ­Museum of Chinese Australian History in Melbourne, on Thursday became the first person charged under Australia's landmark foreign interference laws.

Victorian Liberal leader Michael O'Brien on Friday wrote to the party's state director Sam McQuestin asking for the issue of Mr Duong's membership to be on the agenda of the next meeting of the party's administrative committee on Thursday.
And:
The Liberal member who has been charged with preparing an act of foreign interference has quit the Victorian division of the party amid calls for him to be suspended.
Indeed, if we don't mention Gladys Liu, the response from across the Morrison Government on the weekend was terrific:
"I don't think that any amount of sucking up to them is going to stop them being the pariah they are..let's pick up our efforts with Japan, South Korea, Taiwan and India." said Warren Entsch, a government MP from Queensland whose constituents include seafood producers whose exports are at risk.

Former resources minister Matt Canavan, a Liberal National Party Senator for Queensland, said the questions over barley, meat, seafood and other exports could not be allowed to shift national policy.

"Previous generations sacrificed their lives to protect our independence. All we're being asked to do is give up our access to cheap TVs….If our iron ore is going to be used to build ships and planes and they are used to threaten peaceful countries, that might not be something that should continue," he said.

…"If this is indeed China seeking to use trade to pressure us politically, and force changes in our policy settings, it is important that we remain united, resolved and patient. Decisions taken in Australia's sovereign interests are not negotiable." said Liberal MP Dave Sharma, the member for Wentworth in eastern Sydney.

Liberal MP Katie Allen, who represents Higgins in Melbourne, said "For us that means staying true to democratic values, the rule of law and being respected as a responsible and reliable trading partner of high quality products," she said.

In the same way, Liberal MP Fiona Martin from the seat of Reid in western Sydney said Australia was building stronger trading relationships with Japan, Korea and India, as well as trade deals with the United Kingdom and European Union.
More from the AFR:
The Morrison government will risk a further deterioration in the relationship with China this week by forging ahead with legislation enabling it to veto new and existing agreements between a foreign power and state governments, local councils or universities.

The push on the foreign relations bill, which could see Victoria's Belt and Road deal with Beijing unravelled, coincides with Australia expressing hope that with Joe Biden in the White House, some of the temperature may come out of Canberra's relationship with China.
Good riddance BRI.  There is nothing to be gained from groveling. Sure, we'll get a few more bribes and baubles but the price for it is to abandon ANZUS, allow CCP-corruption to sweep the parliament, occupation of our intellects via propaganda-driven universities and to be ruled over from Beijing via an ever-expanding Chinese settlement program in league with rich elites.
That is, to be turned slowly but surely into a kind of sunny southern Xinjiang, Tibet or Hong Kong. It's a dystopian future in the extreme.
Alas, dangerously for Australia, sadly for our politics, and disastrously for it, the Australian Labor Party appears entirely in the thrall to this dystopia. At the state level:
"We can have a great alliance with the United States, and a great friendship and trading relationship with China," he told reporters.

"There is no inconsistency in the two things and I just urge the commonwealth to put additional effort into that relationship."

The Premier reiterated diplomatic issues "should be dealt with using diplomacy".
And federal:
Labor deputy leader and defence spokesman Richard Marles accused the government of mishandling the relationship with Beijing

"We are seven years into this government and there is not a single personal relationship of substance between any member of this government and any member of the Chinese government," Mr Marles said.

"I find that astounding."
Go ask 94% of Australians if it is astounding:
Then ask them if they'll ever again vote for a political party that sees the nation's future as Labor does, as an occupied Chinese commodities satrap.
Labor has a rightfully proud history of Chinese engagement. In the eighties, it helped prise open the closed Middle Kingdom and usher in thirty years of liberalisation. But, in the last decade, after Xi Jinping pushed the course of Chinese development back towards dictatorship, this fine history was twisted into an influence operation managed in Beijing. It included bags of cash, career development that embedded Chinese influence and trade in exchange for geopolitical obedience, plus the warping of Labor's foreign policy dictum of "Asian engagement" into "silent invasion" and Chinese occupation.
Hopefully, with Trump gone, the world can rally into multilateral containment of the CCP and Labor can shake off its Chinese shackles, via AFR:
…it is expected Biden will engage better with like-minded countries to build an alliance, which Scott Morrison has advocated over recent months, to pressure China to behave like a good global citizen.

Again, Trump was a problem in this regard. Nations like France and Germany had become so alienated they were instinctively opposed to all he said. They should now work with Biden on China, and that can only help Australia.
The danger being that Biden eases up and Labor's CCP apologists lead a counter-reformation of renewed kowtowing to Australia's great detriment.
Not to mention its own.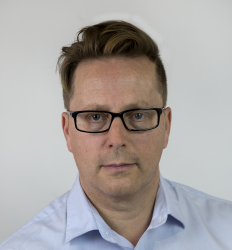 Latest posts by David Llewellyn-Smith
(see all)