Last week, I released detailed temporary visa statistics from the Department of Home Affairs, which showed that Australia shed around 420,000 temporary visa holders in the year to September 2020 due to the COVID-19 pandemic and the closure of Australia's international border: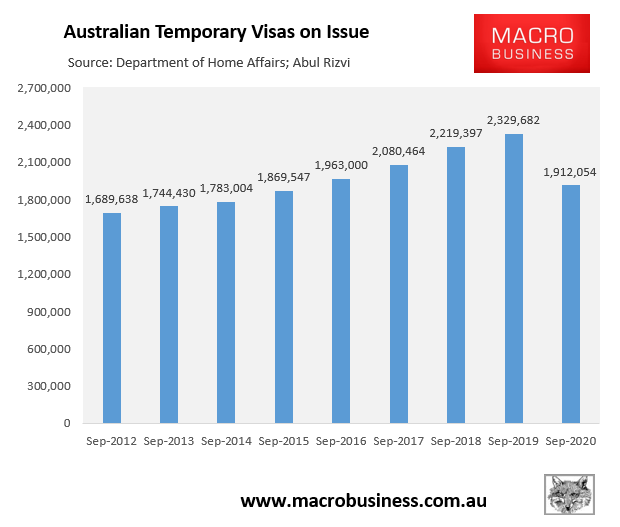 One of the main drivers of the decline in temporary visa holders was international students, where the number of visas on issue plunged by 157,000 in the year to September: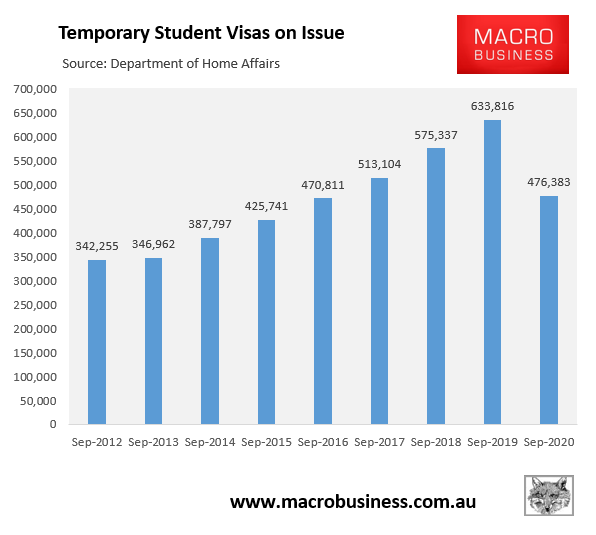 Other data sources also show a big decline in international student numbers owing to COVID-19.
Monthly short-term travel statistics from the Australian Bureau of Statistics (ABS) shows that the rolling annual number of international student arrivals halved in the seven months to August, from 621,400 to 308,900: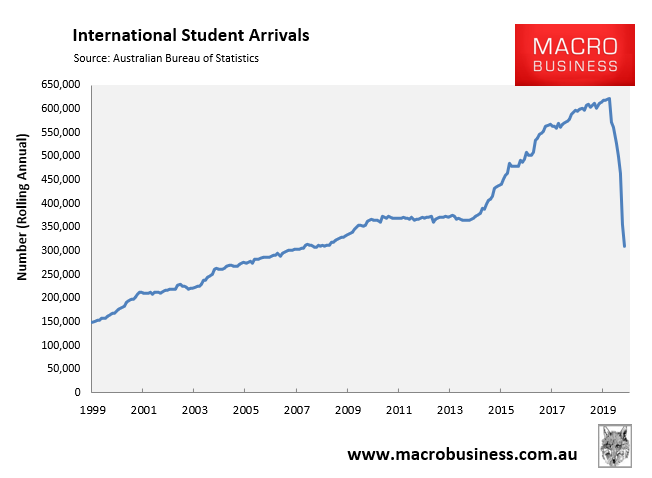 International student enrolment data from the Department of Employment shows that new enrolments fell by 71,600 (-18%) in the year to August, with all three of Australia's major source nations – China, India and Nepal – each declining in numbers: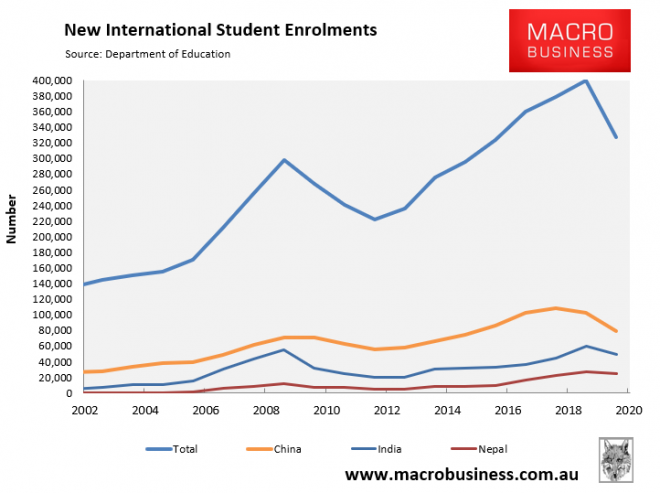 The biggest declines in enrolment numbers were in Higher Education (-35,100 or 22%) and ELICOS (-25,600 or 33%):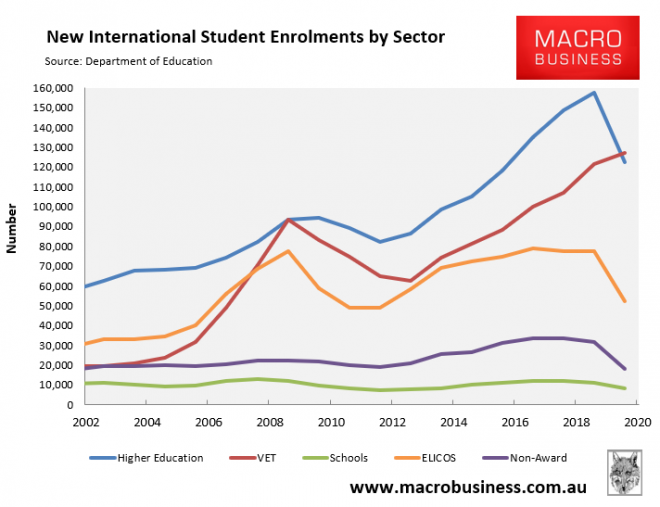 With Australia's international border likely to remain shut for the foreseeable future, student numbers are likely to decline further in the year ahead.
We view this as a good outcome. While we support the international student trade if it is structured appropriately, Australia's recent boom became an economic handicap by:
being far too large, in turn crush-loading infrastructure and housing, as well as oversupplying the labour market and crushing wages;
gutting pedagogical standards;
corrupting free speech rather than improving our understanding of the world; and
encouraging autocracy here instead of democracy overseas.
Returning international student numbers to sustainable levels will help safeguard ethical and pedagogical standards, as well as tighten the labour market.
It's one of the positive externalities to arise from the COVID-19 pandemic.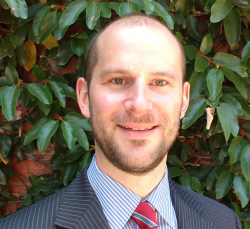 Latest posts by Unconventional Economist
(see all)