Kelly's cowards returned on the weekend to demand Scott Morrison prostrate himself before Xi Jinping. Paul Kelly led them off:
This week Morrison sent a series of messages but his most important theme — tricky but critical — is for Australia's status as an independent player to be better recognised, as a nation allied to the US, interdependent with China but pursuing its "own unique interests".

…The task for Morrison is to navigate a path with China between antagonism and appeasement. And it will be much harder than that sounds. His three main problems will be getting China to listen and rethink; containing the anti-China sentiment building in this country; and ignoring the fatalists at home who believe China is locked into a stance of strategic hostility from which there is no respite.

Morrison said this week patience was important in dealing with China. That's right. But his remarks also reveal he knows patience is not enough. Morrison has plenty of activism and pragmatism in his toolkit and they need to be deployed in that diplomatic space where Australia must operate in order to change the atmospherics with Beijing.
Stan Grant chimed in with the same piece with added groveling, at the ABC:
Listen closely: The sound we heard this week was the penny dropping.

Prime Minister Scott Morrison and Australia's top diplomat, Frances Adamson, have both set out a vision for Australia that accepts the old order is changing.

In a speech to a British think tank, Morrison sent a message to China that Australia will not be America's "deputy sheriff" and Canberra will not be making decisions based on a choice between Washington and Beijing.

Meanwhile, Adamson candidly argued that Australia "is not about imposing our views on others", adding that "an era within which we felt comfortable has passed".

…As China defied history, building a powerful economy while doubling down on authoritarianism, our greed turned into fear.

Why were we surprised that China began acting like the big power that it is? Big powers seek to bend the world to their will and control what is theirs.
The Saturday Paper's Paul Bongiorno threw himself on his face:
Former prime minister Kevin Rudd, now president of the Asia Society Policy Institute think tank in New York, says China is pursuing a "highly systematic strategy" to close the gap with the US economically, militarily and technologically. But under Biden's re-engagement policies of global leadership, Rudd says, any talk of Washington's decline is premature. Still, he believes Xi Jinping plans to consolidate his position as paramount leader in China and to be around for at least another decade.

And that will be a challenge requiring a better performance from the Morrison government than we have seen so far. The prime minister's pandemic-defying trip to Japan last week – to cement a reciprocal access agreement for our military – antagonised Beijing, despite naive assurances from Morrison that it would not.

…On his return from Tokyo, Morrison had a virtual appearance at the Business Council's annual general meeting. He told business leaders who are worried about their continuing prospects in China that he's always willing "to pick up the phone". But he said he's "not prepared to agree to a meeting" with China that would "trade away" any of Australia's interests.

"Being Australia is something we should never apologise for," Morrison said. No doubt, but signalling a meeting can happen only on your terms is hardly conducive to good relations with our biggest trading partner.

John Howard and Bob Hawke, to name two examples since Whitlam first went to Beijing in the 1970s, managed to trade Australia's commodities, goods and services with China, while not sacrificing "our values". China expects Australia to respect its achievement as a major world player and, while Morrison made a start this week at the G20, the prime minister has a long way to go to mute the howling wolves.
Was China the same in the Howard and Hawke eras? Were either handed 14 conditions to end Australian democracy in return for a chat?
All of this "analysis" is shockingly feeble-minded and maddeningly narcissistic. There was no change in Australian foreign policy last week. Morrison simply restated existing policy: Australia prefers not to choose between powers. That has been the official standpoint for decades which is why China grew trade with us at all.
More to the point, there is always a gap between declaratory and actual foreign policy. The rhetorical version is served up to signal virtue, as well as to provide a smokescreen for enemies and vested interests alike. The real version is much more hard-nosed and anchored to core interests, in this case, that Australia will not bend to Chinese demands that effectively end both sovereignty and democracy.
So how can we de-escalate tensions with China? To my mind, there is no need to do so at all. The relationship is right where it should be. CCP China is not our friend. It may pay us for dirt but it is our political enemy. The more China pushes us away, the greater it serves Australia's long-term interests as we fork away from the dystopian future of the CCP dominating Australia. So, do nothing I say!
But, if we want to de-escalate then there is a multilateral path and an unliteral one. The Government is underway on the first, at the ABC:
As tension grows over Beijing's massive tariffs on Australian wine, the Federal Government is continuing with plans to take China to the World Trade Organization (WTO) over barley exports.

In May, China began threatening to slap the tariffs on the barley industry, as a result of "an ongoing anti-dumping and countervailing duties investigation".

Trade Minister Simon Birmingham has detailed appeals the Government has made through China's domestic processes to overturn the decision and limit the impact on the $1.5 billion barley trade with China.
This is going to come to nothing. Bejing has already illustrated its contempt for trade rules. There is greater hope of pushing Beijing back if the recent rhetoric of supporting nations throws up some kind of combined reprisals.
But the unilateral path can achieve results without either, nor compromising our interests. It is very simple. Apply export tariffs to iron ore directly proportional to the size of China's import blockades and make them ratchet up or down according to Chinese moves. If China is in the process of blocking $20bn in Aussie exports then that amounts to a 20% export tariff on iron ore. If Bejing moves to $50bn in import blockades then the iron ore tariff rises to the same dollar amount. If Beijing drops the blockades then the iron ore tariff falls by the same amount. If Beijing ends the dispute so does the iron ore tariff.
This approach offers several strengths. First, right now, China is desperate for our dirt so we'd be maximising our leverage while we still have it.
Second, it puts all onus back upon Bejing to resolve a crisis of its own making. Import tariffs are already hurting its steel sector and other importers. Skyrocketing iron ore prices will redouble that. Those interests have power in Bejing in the same way that our trade losers do in Canberra.
Third, it takes the pressure to compromise off Australia, shuts up Kelly's cowards, and mobilises national sentiment for the struggle. The revenue could also be recycled as compensation payments to mollify local interests damaged by Beijing's blockades.
Fourth, it is a directly proportional response and Australia can sustain the high moral ground of seeking open trade given all China has to do to end it is stop violating the rules.
Fifth, it creates a more symmetrical power exchange from which both sides can then more easily find a face-saving compromise without selling out core interests.
Sixth, it is a language of strength that Bejing will understand and respect, not the language of defeat that Kelly's cowards would have us adopt, which will only serve to encourage Beijing to crush us entirely.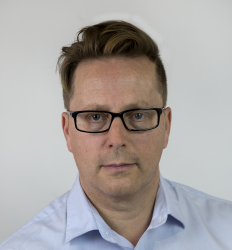 Latest posts by David Llewellyn-Smith
(see all)