The Guardian's Greg Jericho argues the Morrison Government is using the COVID-19 pandemic to lock in low wages and insecure work:
One thing that could improve the [low wage] situation is for the federal government to help spur wages growth by lifting its 2% annual wage growth cap…

The government instead announced that "commonwealth public sector wage rises can no longer exceed wage rises in the private sector"

Ludicrously the government argues this will allow "public sector wage rises to follow the private sector wage growth when it eventually exceeds 2%". And yet such a move will actually serve to reduce the likelihood for private sector wages to grow at that level because public sector wages help drive those in the private sector.

Even worse, public sector wages usually grow slightly faster than that of the private sector so this is actually a shift towards lower wages growth overall.

And so in the midst of a recession, at time when wages are growing slower than ever before and the jobs are increasingly becoming part-time and insecure, the government is working to keep such conditions in place.

The government is using the pandemic to lock in low wages and insecure work.

It means there exists a very real danger that when our economy does eventually recover, it will be much worse for workers.
Quite right. But, as usual, Greg Jericho has ignored the elephant in the room that poses far greater risk to Australian workers: policy makers are seeking to reboot mass immigration at the earliest opportunity.
Last week, we witnessed the secretary of the Australian Treasury, Steven Kennedy, call for a quick return to pre-pandemic "usual" immigration levels:
"It would be good to see Australia's migration return to our previous levels"…

He said there was a lot of dynamism to be gained for the Australian economy through a vibrant migration program…

Dr Kennedy said the government was giving active thought to safely scaling up migration.

"We have to take these things one step at a time because of the level of uncertainty that's in front of us.

"But then, as the government has made clear, they will look at building the program more back to its usual levels."
This week, RBA governor Phil Lowe followed suit:
Australia needs an influx of skilled migrant workers to get the economy powering again after the coronavirus pandemic, the Reserve Bank says.

Speaking at a forum on Monday night, RBA governor Philip Lowe said Australia would have to look offshore to fill jobs due to the major slump in domestic population growth caused by hard international border closures, which could stay until at least the end of 2021…

"The fast population growth of recent decades has been a major factor shaping our economy," Dr Lowe said in his speech to the Committee for Economic Development of Australia.

"It has underpinned our relatively fast growth in GDP (gross domestic product) compared with other advanced economies"…
Rebooting the pre-pandemic mass immigration program at a time of high unemployment would be an unmitigated disaster for Australian workers, since it would lift labour supply, reduce worker bargaining power, increase exploitation, increase unemployment, and crush wage growth.
Returning to mass immigration would also destroy productivity across the economy, both by reducing business incentives to automate and innovate, as well as crush-loading infrastructure (lowering the capital to labour ratio). It would also punish the working class by increasing their housing costs (both prices and rents).
I covered these issues in detail yesterday.
Greg Jericho talked sense on this issue in 2014:
The skills shortage in Australia has long been a topic in economic and political circles…

This week the Australian Industry Group released its submission to the government on boosting the immigration intake by 30,000 a year to "meet skills shortages"…

As the economy picks up there will be renewed demand for labour… But at a time when employment growth is stagnant and unemployment is predicted to rise to 6% in the next 12 months, arguing we need more labour smacks of wanting to purely increase supply of labour in order to further reduce wages growth. This might benefit some businesses but certainly not those trying to find work.

Australia's skills crisis is an ongoing challenge, but submissions such as this from Aig do little to suggest business groups are less concerned about the increasing labour costs and workers pay from possible skills shortages in the future, than they are about further reducing workers pay right now.
So why is he silent now when the threat to workers from mass immigration is so much greater?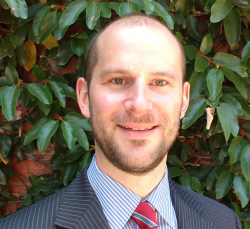 Latest posts by Unconventional Economist
(see all)