After spending months championing the quick return of international students, National Cabinet on Friday junked the idea, declaring that Australians stranded overseas must be brought home first:
Australians returning home

National Cabinet agreed to continue to prioritise the return of Australians.

Since the beginning of the pandemic over 414,000 Australians have returned to Australia on commercial flights, and 69 flights facilitated by the Department fo Foreign Affairs and Trade.

Since 18 September 2020, around 10,900 Australians registered with the Department of Foreign Affairs and Trade have returned to Australia. However, since 18 September 2020 the list of registered Australians has grown from 26,200 to 35,637. Between now and Christmas, we expect to bring an additional 27,000 Australians home. Further places will become available once Melbourne Airport reopens to international arrivals.

National Cabinet agreed international air passenger caps have played an important role in ensuring jurisdictions' quarantine systems can protect Australians at home. The Commonwealth will be extending the international air passenger caps till 31 January 2020 for Sydney, Brisbane, Perth and Adelaide, with further increases to be made if and when additional quarantine places become available.

National Cabinet welcomed progress on plans by the Victorian Premier to reopen Melbourne to international travellers.

The Commonwealth and Northern Territory Government are finalising arrangements to increase capacity at the Howard Springs Quarantine Facility. Both the Australian Capital Territory and Tasmanian Governments have agreed to facilitate the return of 360 and 450 Australians respectively before Christmas.

Leaders agreed that, wherever possible, existing surge capacity for quarantine will remain in place for vulnerable Australians. The Queensland Government agreed to continue to surge above their weekly 1,000 passenger cap, and will now allow an additional 300 vulnerable Australians per week.

National Cabinet agreed a range of measures to support efforts to maximise the use of available seats to further boost the number of Australians who can return before Christmas. Going forward, caps and other arrangements will be implemented on a weekly basis and, in consultation with the relevant jurisdiction, an overallocation by up to 10 per cent above caps will be allowed.

The Commonwealth will continue to work with states and territories to facilitate the arrival of additional facilitated flights, carrying registered Australians and prioritising vulnerable Australians.

International Students

The National Cabinet agreed to continue prioritising returning Australians. Quarantine space must be prioritised to Australians, including vulnerable Australians, seeking to return home. While we look forward to welcoming international students back and will continue planning for their return, we cannot progress the broader entry of international students at this time.
However, Education Minister Dan Teehan continues to give the higher education sector hope:
Federal Education Minister Dan Tehan said jurisdictions have been asked to draw up plans how they can accommodate returning international students within their quarantine caps.

"Our priority is returning Australians and that will continue to be the case especially in the lead up to Christmas," Mr Tehan told Sky News on Sunday.

"But we have asked state and territory governments to submit plans to us as to how they can bring in international students back."
As expected, international students are crying foul:
Iffat Lamia, whose husband is an international student, waited in Bangladesh for 11 months to obtain student dependent visas for herself and her two-year-old daughter.

"But now we can't go because of this travel ban," she explained.

"My husband misses our daughter every single moment. He can't come to us to spend his holidays. She Facetimes her daddy many times a day. She can't talk properly but she misses her dad and cries for him."

Lamia told The PIE that in their eight years of marriage, she and husband had never spent more than one week apart.

"Whereas now we have no idea when we are going to meet with each other again," she said.

"Other countries have started to allow students and student dependants but Australia doesn't give any information, no condolences, nothing at all."
Banning international students entry into Australia is excellent policy:
It ensures that quarantine capacity is reserved for returning Australians;
It will not add to the oversupply in the labour market (helping to put a floor under wages);
It will reduce population pressures in the major cities (and enable governments to catch up on chronic infrastructure shortages);
It will force Australia's universities, which eroded pedagogical standards and free speech in pursuit of international student dollars, to focus on educating Australians; and
It will reduce the risk of importing COVID-19 into Australia.
It's good to see our governments finally put Australians first.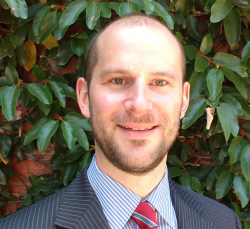 Latest posts by Unconventional Economist
(see all)