The federal and South Australian governments are finalising a plan to fly 300 international students into Adelaide while interstate residents are blocked from entering and thousands of Australians are stranded offshore due to strict entry caps:
The final details of the national-first pilot program to fly the students from Singapore back to Adelaide in September are being ironed out between the state and federal governments this week.

Federal Education Minister Dan Tehan has confirmed the trial will not affect Australians trying to come home while each state has a cap on overseas arrivals.

"No international students will take the place of Australians returning from overseas," said Mr Tehan.

He did not confirm further details but said the pilot was being finalised by the commonwealth, SA and local universities.

A State Government spokeswoman also indicated the scheme was close to being finalised…

Polls have found the vast majority of South Australians oppose it, either on health-risk grounds or the perceived unfairness of allowing students in, while locals have loved ones overseas or in Victoria who can't or aren't allowed to come home.
Who is Dan Tehan trying to kid when he says "no international students will take the place of Australians returning from overseas". Last Friday, Prime Minister Scott Morrison explicitly said that he would not lift the cap on returning Australians due to the risks it would place on hotel quarantine:
Journalist: Have you asked the states and territories to consider expanding their capacity for hotel quarantine? We know we've got 18,000 Australians trying to get home?

Prime Minister: On the many Australians, and it's around about the number that you've mentioned, some of those in a much more urgent state. Right now, when you're looking to manage the risk in quarantine, I agree, and that's why I am not lifting the caps currently as they exist on airports at the moment in our major capital city centres… It is in our view and of course, the other state governments that are affected, that right now it is not the wise decision to lift those caps…

But we'll be reviewing those caps every fortnight. So we will review them again in a fortnight from now, and once the Victorian, I think, and we can be even more confident of the New South Wales situation, which is very good, then I'm hoping that we'll be able to make further room there. But right now, on the balance of risk, on the balance of risk, we need to keep those caps where they are.
Clearly, the Morrison Government cares more about foreign students than it does about helping Australians stranded abroad to return home.
When foreign nationals carry more political weight than Australians, you know your entire political system has been corrupted.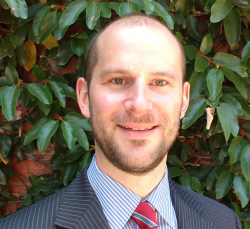 Latest posts by Unconventional Economist
(see all)