As the Australian mainstream media mansplained yesterday, because Gladys Berekilian is a sheila, she, like all members of the fairer sex, is prone to emotional flights of fancy and falling head-over-heels for the wrong bloke. So she should be forgiven for any such transgression. After all, she can't help it.
It might well have added that hysteria is common among women, as well as launching clinical trials to discover why females are so irrational, using electric chairs and long steel probes.
The one thing we cannot say about Gladys, however, is that despite being an emotional wreck, she is no slouch politician when it comes to unleashing feelings in the electorate when it serves her ends. To wit, at Domain just now:
NSW Premier Gladys Berejiklian has warned NSW is on the cusp of another Crossroads Hotel event as the state recorded 12 new locally acquired cases of COVID-19.

While the Premier stands by the easing of restrictions announced on Tuesday, Ms Berejiklian said further easing would need to be put on hold until the pandemic was brought back under control.NSW Premier Gladys Berejiklian has delayed the easing of coronavirus restrictions.CREDIT:NICK MOIR
The July Crossroads Hotel spike is visible in the chart on the blue lines:

I won't say that we are not on the verge of similar after three months of very exceedingly successful contact tracing. But I will say that the prospect of it is very convenient to one Gladys Berejiklian, darling neurotic love bird of one of the most corrupt politicians in NSW history.
But otherwise always honest, ethical, diligent and correct.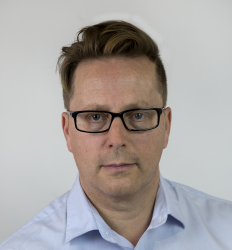 Latest posts by David Llewellyn-Smith
(see all)