Let Australia's most prominent mansplain why Gladys Berejiklian should be allowed to keep her job despite a disastrous relationship with her utterly corrupt boyfriend. The Fake Left:
High-profile political figures from both sides of the aisle, including the former prime minister Malcolm Turnbull, have come to the defence of Gladys Berejiklian, saying the New South Wales premier should not resign despite extraordinary revelations she had for years maintained a secret relationship with the disgraced former Wagga Wagga MP Daryl Maguire.

Appearing on the ABC on Tuesday, Turnbull said Berejiklian should "certainly not" resign in the wake of Monday's appearance before the Independent Commission Against Corruption, saying the premier "fell in love with the wrong guy".

"Gladys is one of the most diligent leaders in Australia today; she is diligent, she is honest," the former prime minister said.

"She's not Robinson Crusoe – she's human. She fell in love with the wrong guy.
Imagine the howls of protest if this were Barnaby Joyce that "fell in love with the wrong girl". Oh, that's right, he did, and was crucified for it by The Fake Left and Malcolm Turnbull, despite only "falling in love" with a staffer, not a duplicitous, CCP-fraternising disgrace.
Similar mansplained sexist support comes from a chivalrous Bernard Keane at Crikey:
Berejiklian's judgement around Maguire appears to have been completely absent. Maguire was forced to resign from parliament in 2018 after he confessed to ICAC he'd tried to broker a deal to help a Chinese property developer — another "pie in the sky" deal that turned, like seemingly everything Maguire touched, to shit.

But even then, Berejiklian maintained their relationship, all the way through into this year. Even after her party lost his seat in the by-election resulting from his departure. Why she didn't sever ties with this man in 2018 is inexplicable.

Yes, Berejiklian made a mistake in her personal life. We've all been there, and even the best of us have made far worse decisions than her. Yesterday must have been profoundly humiliating and painful for such a private woman. You can't help but feel for her and misery her romantic choice has occasioned for her.

But it was a personal mistake that reinforced the fact that NSW is a toxic swamp of self-interest, sordid deals and grift.
What, and letting her stay on will change that will it, Bernard?
Even the Murdoch press and PM Morrison have mansplained why Gladys is immune to prosecution:
Scott Morrison has backed embattled NSW Premier Gladys Berejiklian, with the Prime Minister saying she "showed a lot of courage" revealing her relationship with disgraced ex-MP Daryl Maguire.

…"She has my absolute support, and I thought she showed a lot of courage yesterday, but I also thought she showed a lot of humility," he said.

"We are all human, and particularly in those areas of our lives, and Gladys is an extremely private person and a person of momentous integrity, a great friend.
Ah yes,  all women "fall in love with the wrong guy" sooner or later.
If feminism doesn't want to be mansplained to, and does want to see sheilas treated as absolute equals to men, then the tropes of patriarchal discourse (women are emotional, vulnerable, always capable of "falling in love with the wrong guy") can't be rolled out when it's bloody convenient to save a female leader.
Gladys Berejiklian should absolutely get the arse pronto.
In the name of women's rights.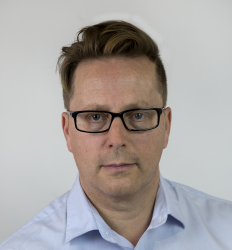 Latest posts by David Llewellyn-Smith
(see all)