Via Argus:
China has told some of its state-owned steelmakers and power plants to stop importing Australian coals with immediate effect, injecting more uncertainty into its spot markets that had anticipated eased restrictions into 2021.

A major northeast China state-owned steel producer received verbal notice of the ban this afternoon, but with few details available. Other details are still being communicated by authorities and will not be immediately available, a mill contact said.

Other mills in different regions of China have not been told to stop imports, but some participant said the policy could be progressively rolled out with mills notified one by one over the next few days or weeks.

A south China producer was heard to have confirmed the import curb on Australian coals, but the details could not be verified, sources said.

Tangshan and Shandong mills have yet to receive notification of the import ban, a Shanghai-based trader said. But it is having an effect as many buyers will shun Australian coal anyway, whether or not the ban is real, the trader added. "Meanwhile, enquiries on US coal are heard to be on the rise," the trader said.

US miners and traders in the Atlantic have noted more enquiries for US coking coal, particularly following the end of the national day holiday in China yesterday. US coking coal prices have lagged the September recovery in Australian prices as demand in Europe remains muted, with mills still not back to full capacity. Recent demand from Brazil, Turkey and India have offered support but there remains a $17-18/t differential between the US low-vol fob Hampton Roads price and the Australian premium low-vol price today. Freight rates in the high $20s/t for coal Panamax shipments from the US east coast to north Asia and $11/t for Australia to China also translate to a workable arbitrage opportunity.
Blocking coking coal is new. That targets the economic coercion at QLD and NSW. Yet it was Manchurian McGowan that chimed in:
West Australian Premier Mark McGowan has taken a swipe at the Morrison government over its deteriorating relationship with China and the risk it poses to the mining industry.

Mr McGowan said it wasn't in Australia's interests to be "reckless" with a trading relationship that funded the nation, as WA authorities scrambled to deal with a COVID-19 outbreak on a loaded iron ore carrier bound for China.

"Australia needs to have a good relationship with China. It is not beyond us as Australians to do that," he said.
Given it involves groveling to a CCP that overtakes the political economy with bribery, backroom deals and shady characters, it is definitely beyond Australians to do that. To wit, last week's media campaign by agent of China influence, Geoff Raby, is cast in a new light. Recall from the AFR:
It is not often that a column by an Australian journalist is published in full, in Chinese, in China, especially only a day after its publication in Australia.

…The reprinting of the interview in the online journal, Observer, is official endorsement of Mme Fu's comments. Not that there should have been any doubt about that. Her written answers to Smith's questions would have been cleared at the most senior levels of China's Foreign Ministry, if not within the leadership compound of Zhongnanhai itself.

…Forget Fu Ying's reassurances that trade continues, and decoupling can't happen because of the profound complementarities between the two economies will ensure enduring deep interdependence. These are commonplaces that Australian business, unlike strategic policy advisers, understands. The forlorn outlook for India as it struggles unsuccessfully with Covid-19 only reinforces this assessment.

…In the face of what everyone knows to be true, it is her statement that relations are not frozen and ministerial level contact has not been blocked which is the most noteworthy. It is clearly absurd. She knows otherwise. Trade Minister, Simon Birmingham, never tires of confirming the freeze, albeit in the most balanced and polite terms possible given the circumstances.
As I noted at the time, Raby works directly for Yancoal, one of those firms whose coal was very likely just blocked:
| | | | | | |
| --- | --- | --- | --- | --- | --- |
| Registrant name | | Activity type | Arrangement status | Foreign principal | Foreign principal country/jurisdiction* |
| Geoffrey William Raby | | Other activity (former Cabinet Minister or recent designated position holder) | Active | Yancoal Ltd | China |
Our loss of economic sovereignty is astonishingly complete. Yancoal owns the rights to the coal. It is majority-owned by State-Owned Enterprise, Yankuang Group. Thus, Beijing owns the rights to the coal and is blocking the output of its own miner while it offers the "hand of friendship" to unblock it. That hand is none other than our own former Ambassador to China, who has been employed by the very same Chinese SOE, who promotes the case using Australian media. (I'm not suggesting that Yancoal is the only target here).
Put that in your pipe and smoke it "Australia", in name only.
This is exactly what we can expect to intensify. The CCP is going to do everything it can to provoke Australian civil war by freezing out the east and promoting links to the west. It bodes very poorly for the return of any and all China-dependent trade segments that predominate in the eastern states, including tourism, students and all commodities.
Then there is the accelerating hostage diplomacy:
Detained Australian writer Yang Hengjun is accused of espionage and his case is currently being heard by a Beijing court, China's foreign ministry spokesman says.

The 55-year-old blogger was detained by Chinese authorities in January 2019 at Guangzhou Airport after arriving from New York.

He has been held in a Beijing detention facility with no access to his family, while his wife Yuan Xiaoliang remains in China.
Ready or not, China decoupling is upon us. If we're not careful it will lead to Australian decoupling as well.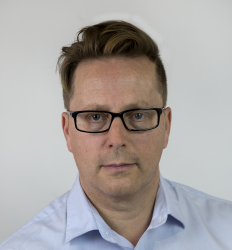 Latest posts by David Llewellyn-Smith
(see all)