Via The Fake Left:
The draft reads: "Labor supports the responsible development of Australia's gas reserves, subject to environmental approvals to ensure communities' concerns are addressed through rigorous science-based processes, including gas from coal seams, shale and tight gas formations."

It says a future Labor government would ensure "gas development is environmentally sustainable, science-based and safe, managing environmental impacts and ensuring sustainable local economic activity".

"Labor will ensure the industry operates at the highest environmental standards and will ensure the coal seam gas industry assesses and manages environmental and other impacts, including on water reserves and co-existence with other agricultural activities, and engages constructively with landholders."

…The draft Labor platform commits a future Albanese government to "working with industry, workers and states [to] ensure access to affordable gas to support Australian households, power generation and industry, including through measures designed to ensure Australia's energy security".

The platform says Labor will work with state and territory governments, industry and unions on "a strategic national approach to the future development of our energy system, including transmission and distribution planning and investment and supporting the development of renewable energy zones".
Is that a commitment to the only policy measure that would matter in fixed price domestic reservation? Who knows?
The whole point of The Empty Chair is that it is policy invisible.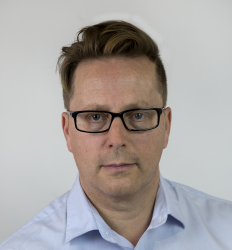 Latest posts by David Llewellyn-Smith
(see all)