Housing analysts believe Australia is unlikely to experience more housing bubbles, due to interest rates bottoming, working from home spurring decentralisation, and lower levels of immigration:
Chief economist at AMP Capital, Shane Oliver, said the inner city was out of fashion and the new appetite for living further from work would revolutionise the market and stamp out price bubbles…

"That could be something that breaks down the bubble mentality," Mr Oliver said.

"If you can live in the Blue Mountains and only have to come into the city one or two days a week or not at all, then that's going to revolutionise the Australian property market and make it harder for bubbles that have been concentrated on city-centric areas because people have more choice about where they live"…

Brendan Coates from the Grattan Institute said it was unlikely Sydney or Melbourne would experience property price bubbles in the near future as "people have been voting with their feet" and moving out of inner-city areas to the suburbs or regional centres.

"I don't think we will see bubbles," Mr Coates said. "A lot of the price rises recently can be explained by record low interest rates, and with rates and migration set to remain low for the foreseeable future it is unlikely we will see prices rising quickly in Sydney or Melbourne," he said.
Here is the research:
Recognising the rapid increase in housing prices and the presence of socio-economic and demographic disparities that often characterise a metropolitan city, we adopted a sub-city approach and deployed an array of methods to detect bubbles in the different regions of Greater Sydney – western, inner-west, southern, eastern and northern – over 1991 to 2016, using Westerlund error correction-based panel cointegration, backward supremum augmented Dickey–Fuller (BSADF) procedure, and dynamic ordinary least square (DOLS) tests. Our cointegration results show no evidence of cointegration between real house price and rent in the western region. However, there is strong evidence of cointegration in the eastern and northern regions. This confirms the existence of housing submarkets in Greater Sydney, and an indication of housing price bubbles in Western Sydney. Further, the formal BSADF bubble tests reveal strong evidence of explosive price bubbles in Western Sydney, while there is no comparable evidence for the other regions of Sydney, which further highlights the importance of submarket analysis. Importantly, the DOLS results suggest that housing investment plays a major role in the build-up of housing bubbles in Western Sydney, supporting Shiller's Psychological Theory of bubbles which posits that bubbles occur via the speculative behaviour of investors. The implications of the findings are also discussed.
The only thing I can see working against these arguments is the Morrison Government's plan to scrap responsible lending laws.
The Australian property market faces stiff near-term headwinds from:
Collapsing immigration and rising supply;
High unemployment; and
Falling incomes as emergency policy support is unwound.
The market also faces longer-term structural headwinds from mortgage rates bottoming and decentralisation brought about by COVID-19 and the shift to working from home.
Other things equal, these factors would prevent the build-up of further property bubbles.
However, if responsible lending laws are axed and banks are permitted to lend to anybody with a pulse, then this could result in thousands of sub-prime borrowers being sucked into the market and/or qualifying buyers taking out bigger mortgages than they otherwise would under current rules.
In both cases, property prices could be bid-up without the need for further interest rate cuts or strong immigration, potentially leading to one more price bubble before it all comes crashing down.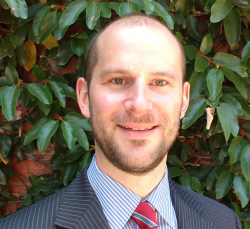 Latest posts by Unconventional Economist
(see all)