I noted last week how the Australian Prudential Regulatory Authority (APRA) had abandoned its responsible mortgage lending case against Westpac amid pressure from the heads of the RBA and Treasury, who warned that continuing would cripple Australia's economic recovery post COVID-19.
Today, ASIC chairman James Shipton has confirmed that the regulator does not want to hamper the economic recovery by requiring banks to lend responsibly:
Shipton said that "there were a range of factors" that influenced ASIC's decision not to seek special leave to appeal the case to the High Court.

"One of them was that we are in a very different economic environment than we were when we started this case," he said. "The world has changed"…

[Shipton] noted that "what we do at ASIC is vitally important for the economy and the economic recovery. I want us to be a force for certainty, a force for the recovery.

"But making the decision not to go to the High Court [in the Westpac "wagyu and shiraz" case] the responsible lending laws are now settled…

"I have spoken to the chief executive of each and every large bank… All the feedback is that the law around responsible lending is now settled, now their [the bank's] job is to make sure their credit systems and lending systems are working to get on and do it [provide credit]".
So there you have it straight from the horse's mouth. The notion of responsible lending – a key pillar of last year's banking royal commission findings – has been junked by a toothless ASIC, which has green-lit banks to return to irresponsible sub-prime mortgage lending.
History never repeats but it sure does rhyme.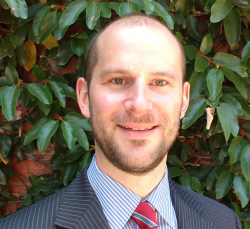 Latest posts by Unconventional Economist
(see all)