Last month, ASIC abandoned its "wagyu and shiraz" responsible lending suit against Westpac after the heads of the Australian Treasury and the Reserve Bank of Australia both privately warned that proceeding with the case would exacerbate economic uncertainty amid COVID-19.
ASIC had argued that Westpac was too reliant on the Household Expenditure Measure to assess loan applicants' capacity repay and therefore did not undertake rigorous enough assessments into applicant's financial circumstances on some 260,000 mortgages. These actions, according to ASIC, breached responsible lending guidelines under the National Consumer Credit Protection Act.
However, the federal court ruled narrowly in favour of Westpac, which ASIC has since chosen not to appeal.
Earlier this month, RBA Governor Phil Lowe also told the Standing Committee on Economics that Australian mortgage restrictions have become too strict and are constraining the economy:
"The pendulum has probably swung a bit too far to blaming the bank if a loan goes bad, because the bank didn't understand the customer; if it had done proper due diligence—this is the mindset of some—the bank would never have made the loan. So some of the banks have had this mindset, 'Well, we can't make loans that go bad'".
Now ASIC has now shifted focus to ensuring banks can approve mortgages more quickly:
ASIC commissioner Sean Hughes praised the new breed of fintech and regtech companies able to assess and approve the necessary documentation for a home loan in less than an hour.

"Now compare this to the 64 days it takes some traditional institutions to approve similar loans," Mr Hughes told an industry event late last week.

"It is remarkable to think that regulators are often blamed for red tape blockages, when in fact the capability to harness and tap into technology to accelerate positive customer outcomes lies within entities, if they choose to invest in and develop it"…

ASIC's criticism that banks were not willing to invest enough in systems came as many banks show signs of reaching capacity…

In a series of examples conducted using data sets supplied by ASIC… a digital assessment overturned two credit decisions made by a human credit officer, producing better outcomes for the lender.
Clearly, the whole notion of responsible lending – a pillar of last year's banking royal commission findings – has been jettisoned by Australia's financial regulators.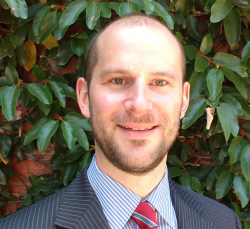 Latest posts by Leith van Onselen
(see all)