I was once a great fan of Gareth Evans but not anymore:
This would be sensible if it didn't so comprehensively misrepresent recent history. Australian rhetoric around China has not been hysterical. When Malcolm Turnbull declared Australia would "stand up" against CCP violations of sovereignty he did so because it was necessary. China was busy bribing the business and parliamentary elite into oblivion, running influence operations willy nilly, corrupting universities with impunity, buying the media, silencing critics with lawfare and open intimidation, so and so forth.
The push back against these "sharp power" encroachments has been measured and the rhetoric around them was necessary to shift Australian normatives for collaboration with tyrannical foreign power.
Most importantly, the channels of influence that were exposed by the shift were the very points of connection constantly championed by the likes of Gareth Evans and Labor: diplomacy; economic engagement, business links, foreign investment, immigration, so on and so forth.
In other words, if we go back to kowtowing in public, those channels will reopen and the CCP influence resume its corrosive growth.
It is difficult for Australia's institutional liers of the possum pansy diplomatic corp to grasp given it is an unconventional approach, but openly declaratory policy, transparent pushback and regulation, and robust and honest debate are the searing sunshine that is vital to the protection of Australian's most basic freedoms amid the China relationship.
If that costs us a few dollars, and makes the CCP a permanently irascible partner, that that is a price worth paying. Frankly, it goes without saying. The rest of Asia and the world is still there to engage with and will respect us more for it.
The alternative being pushed by Labor's vestigial eighties greybeards is slavery tarted-up as national interest.
The nation understands this instinctively and will not elect a kowtowing Labor until it does to.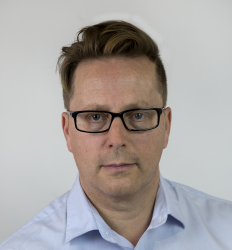 Latest posts by Houses and Holes
(see all)