I thought he was supposed to be walking a middle path these days, via the AFR:
With Parliament back and the two major parties now sparring openly over the coronavirus crisis and the response measures, Labor demanded the JobKeeper wage subsidy of $1500 per fortnight be extended to workers who had "missed out" – including those in the arts and entertainment industries, universities and local councils, and those employed by foreign state-owned companies.

Mr Morrison said there would be no extension of eligibility criteria and indicated that JobKeeper and JobSeeker, the latter of which was a doubling of the dole payment, would run until the end of September as legislated and then no more.

"We will continue to provide those supports," he told Parliament. "But I'll say this also: we're now on the road back. It's not about going further down."
JobKeeper should go. Get rid of it early if you like. We've done much better on the virus than feared.
But you're barmy if you think that employment is about to rocket back. There are all sorts of structural changes underway now, from higher household savings to much fewer working in the office and the collapse of the sharing economy. These will result in lower aggregate demand for years, along with much lower student intakes and immigration plus the construction bust.
In this environment, it is stupid and dangerous to create a fiscal cliff as supports are wound back.
The answer is simple. Keep JobSeeker at a more dignified level as JobKeeper is abolished.
It needs it anyway. As we know, Australia's payments to the unemployed are among the very lowest in the developed world: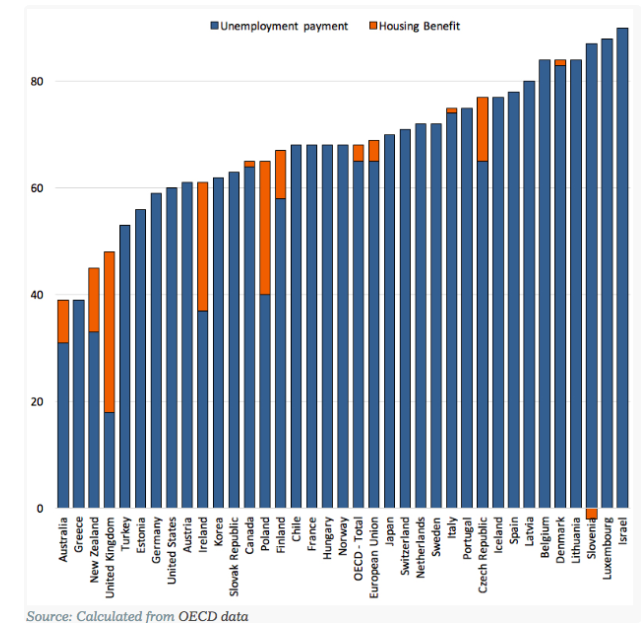 They had also fallen way below the poverty line: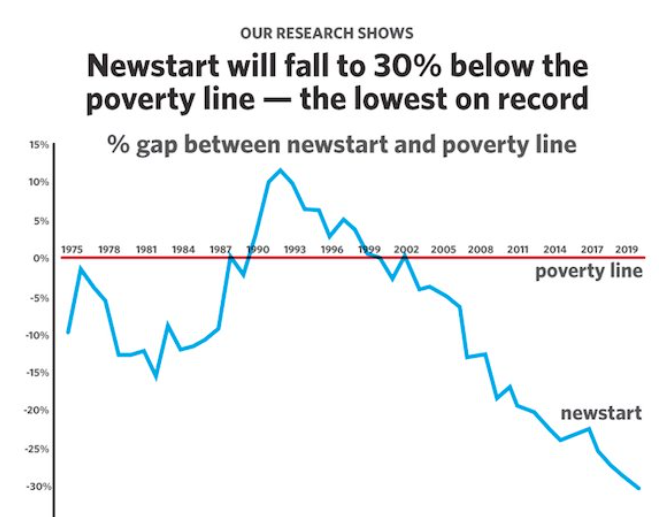 The macroeconomic arguments for lifting Newstart were already impeccable, given Australia's chronically weak domestic demand: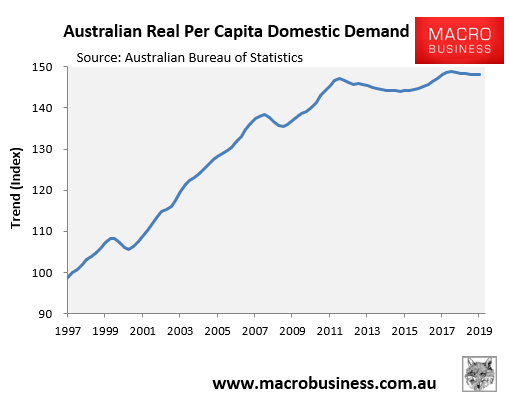 Now that unemployment is likely to remain higher for longer, that argument has only been strengthened.
Raising JobSeeker permanently by a material amount (not necessarily the current doubling) would provide a much-needed stimulus for the economy since the unemployed would spend nearly every dollar they receive.
Everybody supports this yet Scummo won't do it. Isn't he supposed to be driving down the middle now?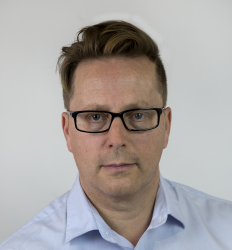 Latest posts by David Llewellyn-Smith
(see all)