This is an important piece not because it says anything we don't already know but because it is by FMG and Chinese junket queen, Jennifer Hewitt. On last week's cyber attacks:
The decision for the Prime Minister to call this out – even without naming the Chinese government – will be politically self re-enforcing. Canberra appreciates growing community suspicion about Beijing's intentions, making it more willing to exacerbate tension between the two countries if it believes this is justified. China predictably blames Australia for being a US puppet.

But Morrison has no interest in following Donald Trump's lead in imposing trade tariffs on China or deliberately limiting Australia's trading relationship despite the rhetoric backing greater diversification. Clearly, it's Australia at much greater risk of China's potential economic retaliation.

Still, calls from Australian business leaders about the need to mend the diplomatic relationship – or at least to not further widen the division – now seem from a distant political era.

The economic impact of this rupture is obscured because Australia's key export commodities, in particular iron ore, are little affected by even the most undiplomatic accusations and absence of ministerial contact between Beijing and Canberra.

…In part it's because of the abrupt cut-off in Chinese students and tourism because of border restrictions is underpinned by confidence Australia will remain an appealing place to visit and study in when international travel eventually resumes.

That may yet happen. But the broader Australia-China relationship looks unlikely to ever recover.

Australia is also ramping up restrictions on foreign investments, claiming concern about purchases aimed at strategic gains rather than commercial goals. The new national security protocols mean the Foreign Investment Review Board will scrutinise every bid for an asset classified as "sensitive national security business' regardless of value. It's not hard to join the political dots.
Twiggy must be cringing at that. Well done, Jen.
That said, it's more likely than not that the students will never return and the tourists will be much more subdued. Over the longer run, iron ore and coal will diminish a lot as well, as China goes ex-growth.
Given this, and Labor's groveling attitude towards it, it will probably be unable to win power at all, further deepening the divide under the watchful eye of Coalition hawks.
So the attacks will keep coming, via Peter Hartcher:
The nature of the attack is intriguing. It's not designed to damage or disrupt critical infrastructure. It is "wide but shallow", probing government, corporate, research, institutional and political systems but not attempting to destroy or disable. Second, it's not trying to steal intellectual property or industrial secrets.

…The federal government considers it to be a "mapping" effort, according to well-informed sources. It is looking for connections and networks, figuring out relationships between politicians, companies and bureaucracies, for instance, who talks to whom and how the country is run – "decision relationships".

Why? This information could be useful in supplementing China's routine espionage activities against Australia. Or it could be preparation for a disruptive attack to destroy or degrade critical systems and infrastructure at a later point.

…Morrison wanted to wake up the country. As Defence Minister Linda Reynolds said as she stood next to Morrison on Friday: "It's vital that all Australian organisations are alert to this threat and take steps to protect their own networks." And "can I remind all Australians that cyber security is a shared responsibility of us all".

More colourfully, one participant in the process said "it's like when the asteroid is heading for Earth and you have to decide when to tell the people". That day was Friday. We've been warned.
And this:
The fate of convicted Australian drug courier Karm Gilespie, sentenced to death for smuggling methamphetamine in China, sends an ominous message to all Australians in China.

After being held in detention for a stunning seven years, six years beyond what is legal according to the letter of Chinese law (which is often ignored by the authorities as they see fit), it's impossible to see Gilespie's swift trial and sentencing as unrelated to the current tension between Canberra and Beijing.

This was underscored with the news that China's Ministry for Foreign Affiars — rather than security and justice ministries — had taken change of all commentary around Gillespie's case.

…According to information given to Crikey by DFAT, China presently holds 69 Australians in detention and at least 50 (at June 30, 2019 ) in jail. Most of these would be for alleged criminal offences, given that in 2018-19 there were 123 detentions for Australians, up 9% from the previous year. All but seven were criminal cases but only 15 were drug arrests, a figure down 20% from the year before.

Detaining/shooting human beings (firing squad is the form of capital punishment still used in China) is now standard issue in the Chinese diplomatic kitbag.

Responding to Payne's accusations of disinformation, the Chinese embassy hit back: "In recent days, some Australian media and politicians made baseless accusations of China for spreading disinformation, which is completely rubbish."

Australia can't out-propagandise or outspend China, which means all Australians in China are now, whether they like it or not, at greater risk, and it's time that DFAT updates its travel advisory to make this clear.
Can man's best meal save the relationship? At SCMP:
Activists are hopeful China's controversial dog meat festival's days are numbered, despite organisers going ahead with the 10-day event in defiance of a government campaign to discourage the practice.

The annual festival in the southwestern city of Yulin usually attracts thousands of visitors, many of whom buy dogs for the pot that are on display in cramped cages, but campaigners said numbers this year had dwindled, with hopes this year's event could be the last.

"I do hope Yulin will change, not only for the sake of the animals but also for the health and safety of its people," said Peter Li, China policy specialist with the Humane Society International, an animal rights group.

"Allowing mass gatherings to trade in and consume dog meat in crowded markets and restaurants in the name of a festival poses a significant public health risk," he said
The economic decoupling has only just begun.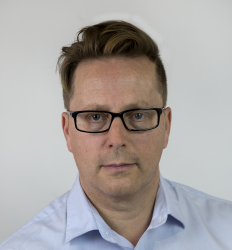 Latest posts by David Llewellyn-Smith
(see all)