NBN Co is staunchly resisting pressure to introduce a cut-price entry-level broadband product because it fears it would cause a flood of users downgrading to a lower tier service, in turn cannibalising its long-term revenue and cash flows:
NBN chief customer officer for residential Brad Whitcomb said introducing a new entry-level plan, which the government defines as a basic 12/1Mbps service with unlimited data for $60 a month, would hinder the company's multi-year effort to step users up to higher speed services.

"It would tend to drive more customers down into that much lower speed tier," he said in senate estimates hearing.

"To the extent that the entry level price gets pulled down and the economics become more attractive to retailers, more people would tend to find themselves there…

NBN Co chief executive Stephen Rue defended the current pricing structure, echoing the sentiment regarding the long-term future of the service.

"We set what we thought was a fair pricing outcome with the industry following many, many months of consultation, and a disturbance of that would have a detrimental impact – I think – on consumers long-term," he said.
NBN Co is effectively caught between a rock and a hard place. If it doesn't offer an entry-level service, then it risks losing market share to 5G as it rolls-out across Australia.
The drift to competing services could mean that NBN Co is unable to meet its subscription and revenue targets, thereby driving an even bigger writedown for the federal budget.
In my view, the federal government might as well take the Budget hit now – which seems inevitable anyway – and writedown the value of the NBN. This would allow NBN Co to lower its access charges on higher-speed packages, as well as expand broadband access across the community.
At the same time, the NBN should be opened to competition in capital city areas where it is not a natural monopoly.
Ultimately, low cost and reliable internet is an essential service, just like water, electricity and gas. Therefore, it makes no sense for Australians to be charged some of the highest user fees in the world, in the process lowering Australia's productivity.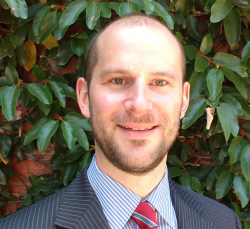 Latest posts by Unconventional Economist
(see all)