Telstra this week announced that it will no longer sell 100mbps plans to consumers with fibre to the kerb and fibre to the node connections to the NBN. CEO Andy Penn says most of those connections are not capable of handling such speeds, and has signaled that Telstra may instead offer a fixed wireless 5G alternative to the NBN, even though it has signed a non-compete agreement with NBN Co:
"I think it's entirely appropriate for us to provide the best technology for the customers and compete in the markets as they develop," Mr Penn said.

"The data that people typically use in their fixed network at home is substantially more than is typically used in mobile, and so one needs to be thoughtful about which customers might be appropriate for fixed wireless. But absolutely we can provide it where it is an appropriate technology for those customers"…

If Telstra claims NBN can not deliver 100 Mbps speeds to people on FTTC and FTTN connections, then offering them a 100 Mbps fixed wireless product might not be considered competing.

Asked whether this was the reason for the decision to stop selling the 100 Mbps plans, Mr Penn said: "There is nothing stopping us providing fixed wireless to customers"…

5G fixed wireless has the potential to provide far superior speeds than NBN's current standard plans, but it is only likely to become a real threat to the NBN when the "millimetre wave band" spectrum is available.
5G broadband could easily fill the needs of light users of internet services, thus taking away customers from the NBN. Veteran telecommunications analyst, Paul Budde, believes 5G could compete for up to 15% of the market:
…mobile broadband will increase its position at the bottom end of the market, for those people with very basic broadband access requirements. At most, this might be enough for around 15% of the market.
Indeed, the threat from 5G is the key reason why the Senate this month approved a $7.10 a month broadband tax for residential and business users of non-NBN services.
ACCC head, Rod Sims, also believes 5G is a genuine competitive threat to the NBN:
"With 5G we will see the first generation of mobile technology capable of delivering broadband services that are comparable to fixed services in terms of speed and capacity"…

"There is an opportunity for wireless operators to attract those consumers who don't necessarily want the high speeds and unlimited data offered by fixed service providers. For consumers at lower price points, with small data needs, a wireless service might suit better than the NBN"…
Thus, 5G is emerging as a genuine competitive threat to the NBN for casual users with light data needs.
Its emergence risks stealing NBN subscriptions, reducing profitability and ultimately driving an even bigger writedown for the federal budget.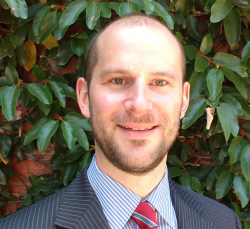 Latest posts by Unconventional Economist
(see all)