The federal Opposition's communications spokeswoman, Michelle Rowland, says Labor is considering a writedown of the National Broadband Network (NBN) if it wins the next election. Doing so would make it easier for NBNCo to reduce the cost at which it sells broadband capacity to telcos, but it would also cause a blowout in the Budget deficit. From The Australian:
…a potential multi-billion- dollar writedown [is] a live option, according to the opposition communications spokeswoman Michelle Rowland.

"The Coalition has ruled out a writedown but we are keeping all of our options open," she told The Australian.

"There's little wriggle room for either government, whoever wins the next election. There is no way NBN Co is going to meet its average revenue per user forecast [$51 by 2021-22] and there are alternative players popping up everywhere"…

Ms Rowland said a writedown will need to put the interests of consumers first. "It will partly be about enabling retailers to become more viable but also delivering a good consumer outcome; they do feed off one another"…
Back in July, S&P Global Ratings released a report, entitled Australia's National Broadband Network: Disruptor And Disrupted, which argued that writing down the NBN "appears inevitable":
Key Takeaways:

– We believe NBNCo.'s forecast take-up rate will be hard to achieve without a step-change to its wholesale pricing model. This raises the prospect of a writedown and additional government funding, potentially in the form of debt relief or direct subsidies.

– It is uncertain whether retail service providers will realize an enduring benefit if NBNCo. were to recalibrate its wholesale pricing model.

– We believe that prevailing incentive structures will continue to push mobile network operators to invest heavily in their own infrastructure.

– A prolonged infrastructure arms race threatens to stretch balance sheets and ultimately force industry consolidation.

– Intransigence over the future regulatory environment and NBNCo's role within it risks an industry wide misallocation of capital…
The Australian Competition & Consumer Commission's (ACCC) has also called for the Federal Government to write down the value of the NBN in order to narrow the gap between the amount NBN Co receives from retail ISPs each month and the actual cost incurred by NBN Co.
The Greens, too, have pushed for the NBN to be written down, arguing that it should be treated as a utility rather than a profit-seeking venture.
I'm with them. The government might as well take the Budget hit now – which seems inevitable anyway – and allow the NBN to lower its access charges, as well as open the NBN to competition in capital city areas (where it is not a natural monopoly).
Low cost and reliable internet is now an essential service, just like electricity, water and gas. So it makes little sense for Australians to be charged some of the highest user fees in the world, in turn dragging on Australia's productivity.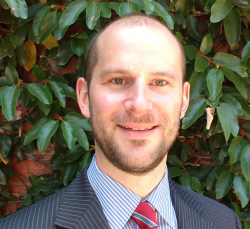 Latest posts by Unconventional Economist
(see all)