Last week, SBS Punjabi published an article suggesting that the loss of Chinese international students caused by the coronavirus might be filled by surging enrolments from India:
Melbourne-based migration agent Rohit Mohan said while it is too soon to say, but it is likely that students particularly from the Indian subcontinent and Southeast Asian countries would be the "secondary beneficiaries of the crisis"…

"Australian universities have been diversifying their international student profiles in India to reduce their over-reliance on China, even before the coronavirus outbreak".

"So given the circumstances, if students from China are unable to return to Australia to continue or start with their sessions, Australia will be forced to look at India to fill in that hole in times to come and we may even see some leniencies in admission criteria from private universities," said Mr Mohan.
I rubbished this claim, noting that there were four key barriers stopping Indian international student enrolments from filling the Chinese void, namely:
The United Kingdom has matched Australia's generous post-study working rights, thus reducing Australia's relative attractiveness as a place to study.
The Department of Home Affairs has changed the ratings for Indian student visa applications to "high-risk", meaning they must prove higher English-language proficiency and the capacity to support themselves financially.
The federal government has lowered the permanent migrant intake from 190,000 to 160,000, thus reducing the probability of gaining permanent residency post-study and reducing the attractiveness of studying in Australia.
India is simply too poor to fill the Chinese student hole, with China having around 24 million adults with incomes over $50,000 a year, compared to just 3 million for India.
With this background in mind, it is interesting to note that SBS Punjabi this week published another article claiming that new Indian student enrolments would likely fall in the second half:
"A bulk of students have returned to Australia, chances are that a majority of those currently in India might not return for a few more months amidst current circumstances, partly because of quarantine measures and also owing to parental pressure who fear for their safety," says Mr Singh.

He adds that the class of students who have been most affected are the ones who intended to apply for mid-year intake at Australian universities.

"We will witness a likely decline in the number of new enrolments from India ahead of July intake- an obvious outcome of the ongoing crisis because many universities here are shut, some IELTS coaching centres back in India are not operating, promotional campaigns have ceased-all of which is bound to impact student numbers in the coming months," says [Education consultant Ravi Lochan Singh].
As I keep saying, Australia's boom in Indian students was driven by our relatively generous access to working rights and permanent residency.
With these advantages diminished, and Indians being relatively poor, there is little chance they can fill the hole left by falling Chinese student enrolments.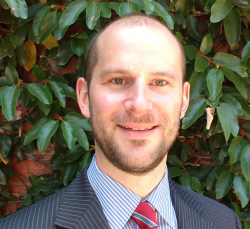 Latest posts by Unconventional Economist
(see all)