For years, Chinese international students have proven pay dirt for Australia's education industry, accounting for 27% of total international enrolments in calendar year 2019, according to the Department of Education: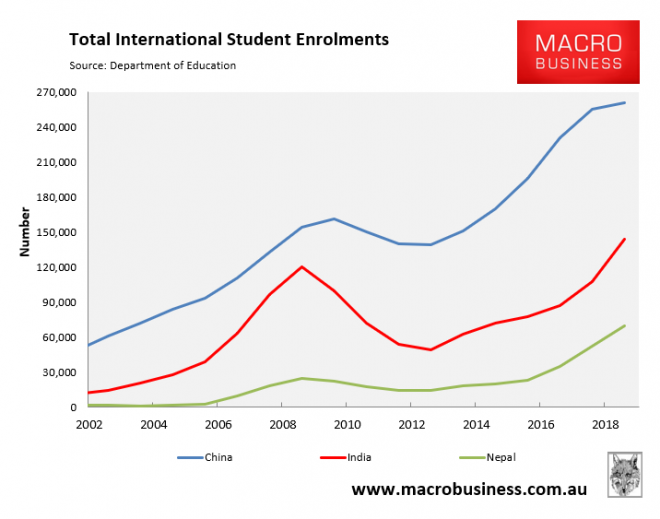 China has been an even bigger driver of Australia's education exports, accounting for 32% of Australia's $37.3 billion total education exports in 2019: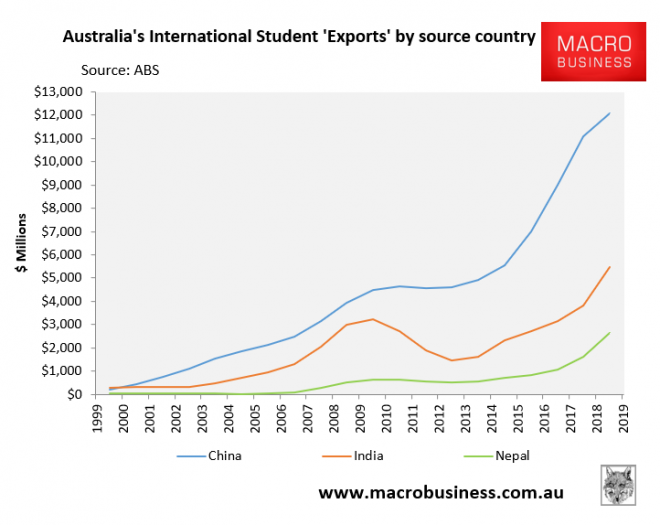 With Chinese international students now in free-fall following the coronavirus travel ban, Australia's education industry is hoping that Australia's second biggest source of students – India – can magically grow to fill the Chinese hole:
Bonnie Kwan, a Chinese migration agent based in Melbourne says as each day passes, it is becoming more unlikely that the travel blockade would be lifted, forcing many Chinese students to divert their study plans to other countries like the UK or Canada…

Melbourne-based migration agent Rohit Mohan said while it is too soon to say, but it is likely that students particularly from the Indian subcontinent and Southeast Asian countries would be the "secondary beneficiaries of the crisis" in the long run.

"India is the second-largest source of overseas students in Australia accounting for 15 per cent of total enrolments as per figures released in December 2019, behind China which accounted for 28 per cent.

"Australian universities have been diversifying their international student profiles in India to reduce their over-reliance on China, even before the coronavirus outbreak.

"So given the circumstances, if students from China are unable to return to Australia to continue or start with their sessions, Australia will be forced to look at India to fill in that hole in times to come and we may even see some leniencies in admission criteria from private universities," said Mr Mohan.

Taking the hopeful prospect further, another migration agent from Perth, Narinder Kaur said there may even be a "distant possibility" of a revision in the assessment levels for India, which were downgraded from Level 2 to Level 3, in September last year.

"There is a real possibility that the Department of Home Affairs may revise the assessment levels for Indian students and put them back into a low-risk category as opposed to the current high-risk category in March when the levels are due to be reconsidered," said Ms Kaur…

Phil Honeywood, chief executive of the International Education Association of Australia, said there is no denying the fact that education providers have been using aggressive market techniques to attract more students from India.
Here is why it is wishful thinking to believe that Indian student enrolments can grow sufficiently to offset the decline in Chinese students.
First, the United Kingdom recently matched Australia's two-year post study work rights, thereby making Australia a relatively less attractive study destination for Indian students (see next chart).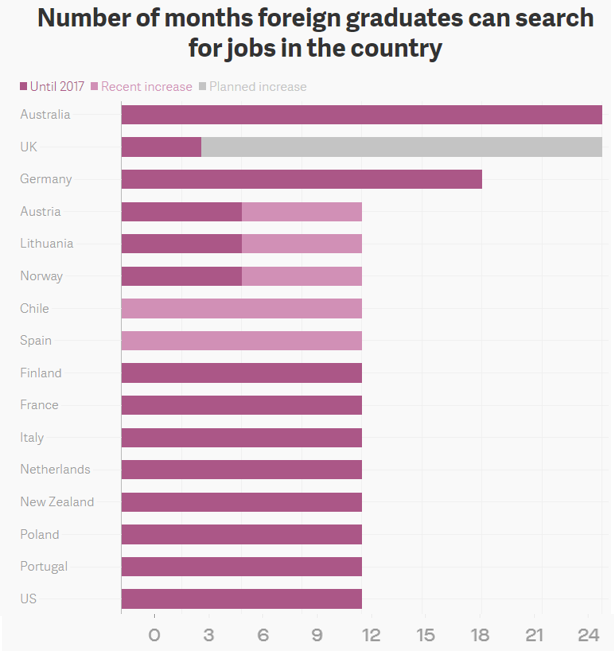 Indeed, Indian enrolments into United Kindom universities are booming.
Phil Honeywood described the United Kingdom's policy change as a "game changer" and claimed it had already diverted Indian students away from Australia:
Anecdotally, we are already hearing that large numbers of students from the subcontinent are switching their study destination intentions from countries such as Australia to Britain.
Second, the Department of Home Affairs recently changed the ratings for Indian student visa applications to "high-risk", meaning applicants now need to prove higher English-language proficiency and the capacity to support themselves financially once they arrive in Australia.
These changes are designed to improve the quality of students entering Australia, as well as to stop Indians from using education visas as a backdoor to gaining work rights and residency.
Sure, the federal government could unwind these changes, but only at the expense of cratering entry and teaching standards, as well as destroying the reputation of Australia as a quality provider of education.
Third, the recent decrease in Australia's permanent migrant intake, from 190,000 to 160,000, has reduced the likelihood of Indian students gaining permanent residency after completing their studies, which has also made Australia a relatively less desirable place to study (other things equal).
Finally, and most importantly, India is simply too poor to fill the hole left by China. As noted by professor Salvatore Babones:
A comparative analysis of income levels in India and China makes this very clear. China has approximately 100 million adults with at least $25,000 a year in annual income, compared with approximately 12 million in India.136 Choosing a higher income threshold makes no difference to the relative sizes of the markets. There are around 24 million adults in China with incomes over $50,000 a year, compared to just 3 million for India.137 Either way, the potential Chinese international education market is roughly eight times the size of the Indian market, based on potential to pay. In fact, every province of China is richer, in terms of GDP per capita, than every state or territory of India with the exception Goa, and even Goa (population 1.5 million) is only slightly richer than the poorest province of China, Gansu.

From a purely financial perspective, Australian universities might as well recruit international students from the poor provinces of western China as set up liaison offices in Delhi and Mumbai…

Even if a sufficient number of financially-capable Indian international students could be recruited to diversify Australian universities' dependence on Chinese students, recruiting them would likely require Australian universities to reach deep down into the talent pool, reducing standards still further…
Australia's boom in Indian students was built around our relatively generous working rights and permanent residency.
With these advantages now diminished, and Indians remaining relatively poor, there is no way they can fill the void left by fewer Chinese students.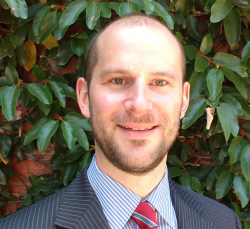 Latest posts by Leith van Onselen
(see all)