With the NSW regional city of Tamworth currently experiencing Stage 5 water restrictions, and Chaffey Dam at just 13.4% capacity, water wars have begun.
The nearby small town of Manilla, located 45 kilometres North West of Tamworth, has blockaded its bulk filling station in a bid to stop water being taken from the town to supply Tamworth residents:
MANILLA residents who are "disgusted" water carters are using water from the town's bulk filling station to "fill up pools in Tamworth", are parking their cars in front of the station to block carters' access…

Manilla resident Jeff Hawley recently wrote to council, pleading with them to shut the bulk filling station…

"I find it an insult to Manilla residents that this water is being taken to Tamworth when we have very little limited supply left in Split Rock Dam."
Remember, Tamworth's outgoing chief planner last month argued that Tamworth needs to rapidly increase its population from 60,000 currently to 100,000.
Tamworth Mayor, Col Murray, also believes that the city's population needs to grow to 100,000 as soon as possible, and has brushed aside concerns about water security:
While water is a major concern for the city presently, the mayor said a growing city would demand government investment in a greater security.

"I would argue we have got no chance of increasing our water security without having population growth," [Mayor Col Murray] said.

"That'll force it to happen.

"I have absolutely got no concerns that there'll be water for the future, providing we have got the plan and got the population growth to strengthen it."
You cannot make this stuff up. Tamworth is already running out of water. But somehow the city is supposed to absorb the extra demand that would come from 40,000 (60%) more people, alongside climate change, which is expected to lower rainfall and increase evapotranspiration.
Of course, Tamworth is merely a microcosm of the future water wars facing Australia. As the populations of our major cities roughly double in size over the next half century on the back of endless mass immigration: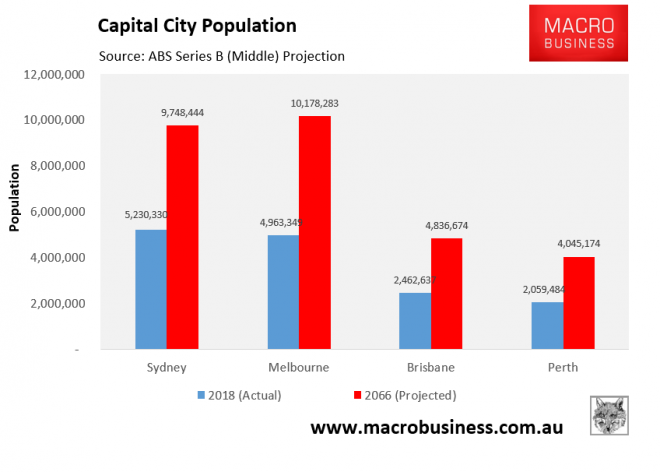 Water will become increasingly scarce and expensive, leading to conflict.
The logical solution is to abandon the mass immigration 'Big Australia' dogma and prevent the population from growing so strongly in the first place.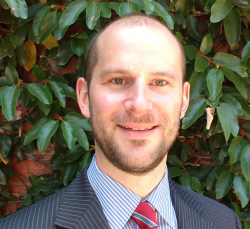 Latest posts by Leith van Onselen
(see all)