The NSW regional city of Tamworth is currently at Stage 5 water restrictions, with the Chaffey Dam at just 14.9% capacity after experiencing record low inflows.
And yet the city's outgoing chief planner believes Tamworth needs to rapidly increase its population from 60,000 currently to 100,000:
THE council's outgoing chief planner says the push to accelerate the population towards 100,000 people will lift the region's quality of life…

"The target of 100,000 isn't the main objective," he said.

"It is to lift the prosperity and the quality of life for the region.

"We believe the best to do that is to head to 100,000 because cities of 100,000 have key things that we need, like really good public transport, diversity of housing"…

Water security is a looming concern presently, and while the city faces immediate pressures, Mr McAlister said the plan to rapidly grow was planning beyond the current drought.

He was also buoyed by the $480 million commitment to build a new Dungowan Dam which he saw as a "game-changer".
You cannot make this stuff up. Tamworth is already running out of water. But somehow we are not to worry about the extra demand that would come from 40,000 (60%) more people, especially in light of climate change, which is expected to lower rainfall and increase evaporation.
Remember, Tamworth is located far away from the ocean, meaning that water desalination is not available.
The new Dungowan Dam will also be useless if there isn't sufficient rainfall to fill it.
Water scarcity remains the elephant in the room of the population debate, and the key issue that 'Big Australia' boosters deliberately ignore.
Tamworth also illustrates the lunacy of the Morrison Government's 'migrants to the bush' policy. Sending thousands of people to the interior of the driest continent on earth is a clear recipe for disaster.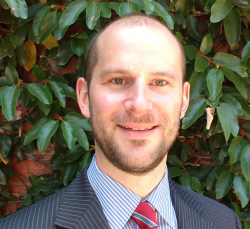 Latest posts by Leith van Onselen
(see all)