Via the FT:
Beijing has ordered all government offices and public institutions to remove foreign computer equipment and software within three years, in a potential blow to the likes of HP, Dell and Microsoft.

The directive is the first publicly known instruction with specific targets given to Chinese buyers to switch to domestic technology vendors, and echoes efforts by the Trump administration to curb the use of Chinese technology in the US and its allies.

The move is part of a broader campaign to increase China's reliance on home-made technologies, and is likely to fuel concerns of "decoupling", with supply chains between the US and China being severed.

…Analysts at China Securities, a broker, estimate that 20m-30m pieces of hardware will need to be swapped out as a result of the Chinese directive, with large scale replacement beginning next year. They added the substitutions would take place at a pace of 30 per cent in 2020, 50 per cent in 2021, and 20 per cent the year after, earning the policy the nickname "3-5-2".
Where will they get the chips? Some here, via Bloomie:
China is stockpiling U.S. computer chips, a sign that tech companies there are preparing for worsening trade relations that could lead to being cut off from American technology.

Chinese imports of American semiconductors, integrated circuits and the equipment to make them have risen strongly in the past three years, analysis of the latest official data shows, despite overall purchases from the U.S. declining dramatically since 2018 amid the trade war. Imports of chips and related machinery from the U.S. were almost $1.7 billion in August, the most since at least the start of 2017, and were close to that again in October.China's imports of computer chips up even as total imports fall

As U.S. President Donald Trump's tariff war with China morphs into a more general confrontation over future technology, the risk of a "silicon curtain" descending is real for many Chinese firms who are not yet able to source high-tech components domestically.
And here, via Nikkei:
Arm China, the Chinese subsidiary of the British chip company owned by Japan's SoftBank, has become a key player in Beijing's quest for tech self-sufficiency and, in a move likely to alarm the U.S., has developed codes that enable Chinese semiconductors to run state-approved cryptographic algorithms, the Nikkei Asian Review has learned.

Huawei, the Chinese telecom gear maker that Washington has accused of spying, is among the company's biggest customers after Arm China took over the Chinese business of its larger U.K parent last year.

Cambridge-based Arm is the world's leading designer of mobile chips, with reported revenues of $1.8 billion in 2018.

Arm China's breakthrough is the latest evidence of Beijing's push to protect itself from U.S. bans on tech transfers by building out domestic supply chains and developing its own secure, intellectual property.
It's an interesting bind for China. Closing off global markets and trying to produce national chip champions might work in the short term but it's going to run afoul of its own shortcomings pretty fast. It is a system unlikely produce a competitive market so before long the winners will bribe their way into more business and innovation will collapse, ensuring China loses any global tech race and stagnates.
Such are the internal contradictions of the CCP "free market" model.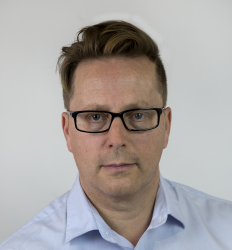 Latest posts by David Llewellyn-Smith
(see all)