Given the old bullyboy's unhealthy hold over the national imagination regarding the future of Chinese ties, let's explore where his vision would take us.
Paul Keating would like to see Australia's commitment to ANZUS modulated versus Chinese interests. That will mean a much more insecure commitment by the US to Australia so the first implication is that Australian military spending will have to rise materially. This will be made all the more pressing by the arms build up in our region as Keating's reduced US influence triggers an Asian arms race, including nuclear.
There's no easy way to put a figure on it but let's say it will need to rise at least from the current 2% of GDP to something closer to 3%.  An additional $200bn per year give or take. Even before we consider getting the bomb.
To raise that kind of dough we'll need higher taxes to the tune of 3-4% on everything. That doesn't seem too bad. But no business is going to volunteer to pay for it, and given they have all the power these days, it's likely the expense will fall mostly on households so it is probbaly more likely to be a 7-8% tax hike for them.
Thus, the first thing to consider is a material and permanent drop in disposable income as Australia arms itself for a much more volatile and uncertain region.
You can probaly argue we will see increased Chinese investment in everything so there is some kind of GDP boost in that though, again, it is unlikely to benefit households much.
Moreover, as the Chinese model of growth intensifies Downunder, the gap between rich and poor will get much wider with the vast majority of Australians much worse off as wages fall towards parity with China, house prices rise endlessly and building new cities becomes the ONLY game in town.
Along with that investment we can expect a higher immigration rate of Chinese nationals. As Keating's embrace of all things Chinese filters through universities, Beijing will take the opportunity to funnel migrants Downunder to embed its new found influence via more students leading to migrants.
This will debauch universities considerably further. Pedagogical standards will be corrupted steadily as XI Jinping thought permeates various course via all poweful Confucion Insititutes that move to the centre of campus life. Student unions will become Chinese national monopolies, training grounds for future generations of CCP-sympathetic leaders.
This is the beachhead for the transition of Australian politics, which will take decades, so will not be visible day-to-day. It will plod on pretty much in the same fashion, with rampant corruption by interests, but now it will do nothing to upset Beijing. In the very long run it will become Chinese dominated either directly or by implication as the number of Chinese electorates grows and the diaspora occupies the positions of power with the approval of Beijing.
You can see the marginalisation of the other Australian peoples from their own democracy here. So it will not be smooth. Indeed, it is likely to generate a lot of civil strife from time to time, especially among local youth as they watch their notion of Australian culture and liberalism drain away. A kind of slow motion Hong Kong is the best analog. Right along with the the thin-slicing of freedoms, including a dimishing free press and free speech, most espeically for those with any kind of view different to that of Beijing. An extradition treaty is likely to ensure all wrong thinking folks end up in Xinjiang re-education camps, or perhaps some built closer to home, in the Pilbara, by diversifying Ausssie mining firms.
At a certain point this sinofication is likely to run afoul of ANZUS and our military as well as security agencies. The criticial point might come when China seeks to annex Taiwan around 2040, or earlier. Australia will refuse to join the fight and the US will be confronted with a crisis in its Western most empire. If a liberal democratic ally so central as Australia has abandoned the US alliance network then it seems likely to me that all Asian allies will do likewise. Taiwan will sink in a brief war never to be seen again.
But that will not be the end of it. Chinese imperialism will now be feared by all in North Asia, as well as the US itself. Having been forced to withdraw from Taiwan, the US won't simply give up and slip home. It will embark upon a merciless proxy war across the entire Chinese front, from Australia to Japan. For the US, it is much better to arm those with Chinese enmities, to keep it busy in endless insurrections at and near home, than it is to let its political dominance mushroom outwards into the Western Pacific. That way lies a true threat to the US way of life. Taiwan may be beset with US armed insurgencies. We'll see coups across Asia as various militaries see the chance to seize power backed by one great power or the other.
Think of Africa or South America in the Cold War. It may well include Australia where the schism between the strategic arms of the executive and the sinophilic legislature boils over.
You may think that is all a bit extreme. But it is merely an extrapolation of trends already visible today. It is an incredible gamble with our chirldren's future unworthy of any government with its people's interests at heart.
This is particulalry the case when we consider the counter factual. What happens if Australia does not kow tow its way into CCP affections and instead stands up to it. This scenario must be considered in the harsh light of the realities of the Chinese economy. It is smaller than is being made out. Perhaps as much as one third but most certainly material. It does not calculate GDP in the same way that we do. It inflates it.
Moreover, it is not yet rich and is unlikely to become so as it slumps into the middle income trap along with dreadful demographics that are a perfect match with those of Japan. Sure, it will keep growing, and will probbaly appear to grow much faster than elsewhere for a long while yet. But if it is growing at 4-5% and 2% of that is phony then it is no longer catching up or passing anybody. This limits its scope on a number of fronts:
it will become more difficult to hold the homeland together;
military outreach is constrained;
soft power growth is capped.
Why would the US give up its Western empire to this? It won't. Through various fits and starts it will arm its allies and push China to ever further extremes of capital misallocation. China will certainly be a great power, and may even be strong enough to grab Taiwan, but its economic woes will end its expansion there and the globe will settle into a long and difficult Chinese containment in north Asia.  But one that is far more peaceful than the alternative.
Australia may or may not be asked to fight in this war or that. But it will be free. Sure, we'll still have CCP-bribed and Canberra scum to deal with but at least they'll be our scum, and we'll be able to fight them with hope of considerable success.
This is a far superior outcome to Keating's alternative path which guarantees enslavement one way or another.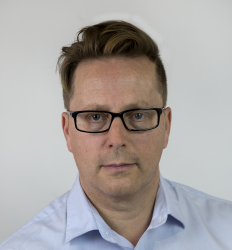 Latest posts by David Llewellyn-Smith
(see all)