Kevin Rudd appears to think it's the former:
As we flagged earlier, Kevin Rudd returned to parliament today to launch Peter Hartcher's Quarterly Essay on China's attempts to build influence in Australia.

Mr Rudd said Australia must "maintain domestic vigilance against any substantive, rather than imagined, internal threats to our democracy, our political institutions and our critical infrastructure".

"China does this for their country, and we should do the same for our own, and not apologise for it," he said.

"However, a word of caution about foreign influence. It's very easy for this to translate into a form of racial profiling.

"I will be the first to the barricades if the most recent national security legislation becomes a political vehicle for Hansonism and a return to the days of the Yellow Peril."
How about manning the barricades for Australia, Kev? Pauline hasn't killed anyone as far as I know and her politcal machinations are out in the open. I am yet to see anybody except the prime minister frame this discussion as a racial threat in Australia.
The truth is Kow Towing Kevin has been in overdrive denying there is any CCP influuence issue for years while it has exploded. He has studiously avoided mentioning Hong Kong for six months too, focussed as he is on his globtrotting role as China expert, and the access that that requires, rather than the Australian national interest.
Indeed, Kow Towing Kev (like Paul Xeating) sounds a lot more like the Chinese embassy than any kind of patriot:
"Stories like 'Chinese espionage' or 'China's infiltration in Australia', with however bizarre plots and eye-catching details, are nothing but lies."

"We have not interfered and are never interested in interfering in other countries' domestic affairs.

"Some Australian politicians, institutions and media have been highly tense on China-related issues. They seem to have reached a state of hysteria and extreme nervousness.

"We hope those Australian politicians, institutions and media can view China and China-Australia relations with a healthy attitude, which will truly contribute to the sound and stable growth of bilateral relations, as well as their own physical and mental health."
What, no mention of the "yellow peril".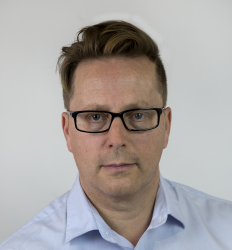 Latest posts by David Llewellyn-Smith
(see all)