It's a question that you need to ask because if present trends are allowed to develop then Australia will be the next Hong Kong within twenty years or more. Will you like it when Carry Lam is running the joint for Xi Jinping? Via Domain:
Hong Kong chief executive Carrie Lam has labelled protesters the "enemy of the people" and vowed they "will never win".

Lam's stern language came a week after meeting with Chinese president Xi Jinping on the mainland, and on a day in which 60 people were injured, two seriously, as police appeared to toughen their response to protests.

An unarmed 21-year-old protester was shot in the chest with live ammunition by police in the morning, and a man was set on fire by protesters several hours later.
Err…who is the enemy of the poeple again, Carrie? Via Bloomie: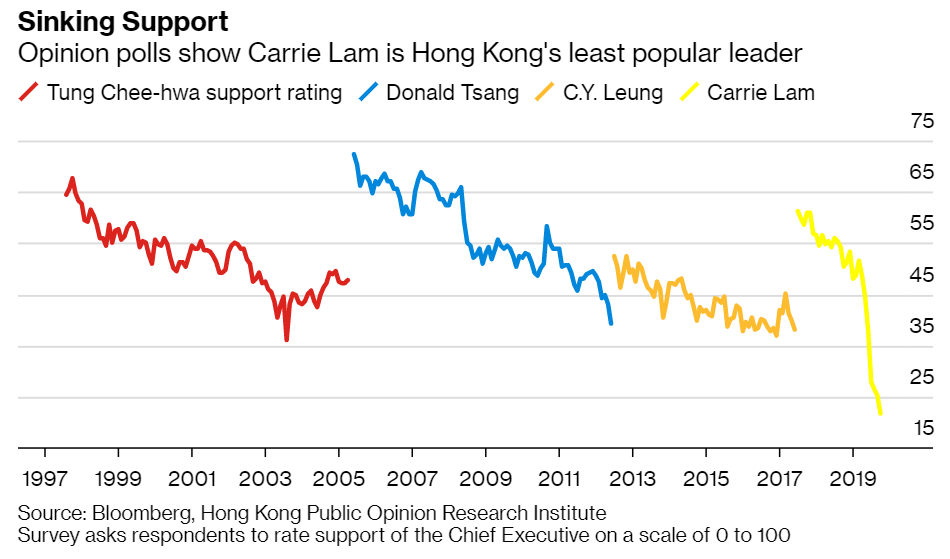 Yeh, worse than our scum by a wide margin.
Clive Hamilton has new book coming out that'll be another must read:
We have learned that the independent publisher Clive Hamilton has also received the manuscript for the follow up to his much-discussed book Silent Invasion.

That book about the influence of the Chinese Communist Party in Australia was originally going to be published by Allen & Unwin, but they dropped it.

After selling more than 50,000 copies, it seems Hardie Grant has no regrets about stepping in.

The follow-up by the Charles Sturt University professor has been co-authored by Berlin-based sinologist Mareike Ohlberg and is titled Hidden Hand.

It's due out in May and will follow the original thesis about CCP influence around the globe.
Or maybe just lie back and sell the CCP another property instead, at Crikey:
The seemingly bland news that Chinese property developer Poly Global has its eye on a major Sydney property with a $260 million price tag was published like a standard press release in The Australian's commercial property section this week.

But anyone with even a passing knowledge of China's 102 state-owned enterprises (SOE) will have pulled up with something of a start. The China Poly Group Corporation, the ultimate parent of Poly Global, is one of Beijing's most powerful and opaque companies, widely regarded as being controlled by the People's Liberation Army.

The group also owns manufacturer Poly Technologies, one of China's — and the world's — biggest and most notorious arms dealers, supplying regimes in Zimbabwe and Myanmar.

Poly Group is set apart from other large Chinese companies by its opaque system of control by former senior military officers. Analysts believe it only nominally reports to the state-owned Assets Supervision and Administration Commission of the State Council, the arm of government that controls the major SOEs.
From the PLA with love.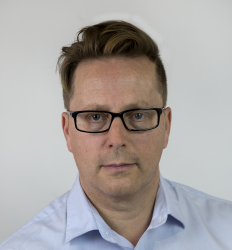 Latest posts by David Llewellyn-Smith
(see all)