Every modern nation needs good billionaires to fight evil ones. I have my issues with Mike Cannon-Brookes and the Atlassian cheap labour arbitrage model but on climate change he's excellent, via David Crowe:
"The people protesting over climate change are not quiet Australians. They are being loud because the government is quiet on the climate," he said.

"The government can't legislate to stop the decline of coal and the rise of solar and wind. Shutting down debate is a strike against our democracy," he said.

"Instead of attacking people who just want good policy, we should look at the upside – Australia can be a winner in a carbon-constrained world."
As opposed to evil:
Business Council of Australia chief Jennifer Westacott backed Mr Morrison's aim including tougher laws.

"I think we've got to look at examining it and what we can do to minimise this," Ms Westacott told Sky News.
It would be interesting to transport the BCA back in time to the Nazi regime to see who it backed. It ain't clear to me.
Cannon-Brookes is absolutely right that Australia can be a renewable energy leader that can benefit economically from climate change. Indeed it can be a post-carbon super power, via Professor Ross Garnaut:
There is a chasm between a world that quickly breaks the link between modern economic growth and carbon emissions, and a world that fails to do so. The side of the chasm that we are now on is a dangerous place. It would be reckless beyond the normal human irrationality for us to stay where we are.

Australian prosperity and security, as well as our natural and human heritage, will be challenged in fundamental and perhaps unanswerable ways if humanity does not succeed in holding temperature increases below 2C and as close as possible to 1.5C. With only half the warming we can expect from 1.5C, we have already had to deal with dreadful impacts of more severe, earlier and more frequent bushfires; reduced flows into the Murray–Darling river system; degradation of the Great Barrier Reef; a shift to desalination to supply water for Perth; reduced moisture in our southern farming soils; and high tides lapping at the steps of the beach huts at Brighton in Victoria.

We need to build the bridge on which Australians can walk over that chasm, from policy incoherence to hope and opportunity. Hope that we might avoid the worst outcomes of climate change. Opportunity for Australia to be the world's main trading source of metals, other energy-intensive goods and carbon chemical manufactures in tomorrow's zero-net-emissions world; and a major contributor to the world's efforts to absorb excessive carbon into land and plants.
But Fuhrer Morrison is more interested in taking a political route similar to that of Donald Trump, shoring up his support base amonst the "subhumans":
The Environmental Protection Agency has proposed relaxing two Obama-era regulations on waste products from coal-fired power plants, a move environmental groups say would prolong the risk of toxic spills or drinking water contamination.

The agency wants to ease restrictions on coal ash — the solid residue left over from burning coal — and wastewater from coal plants. In the rule changes announced Monday, plants could have up to three more years to close unlined coal ash ponds, which can leak contaminants into surrounding groundwater.

It's the latest in a series of moves the Trump administration has taken to try and help the country's ailing coal industry.
Of coure it will achieve nothing but it's the signalling that matters.  Just as it is for Fuhrer Morrison and his QLD power base, via the AFR, the Fuhrer:
…referred to the practice as a "secondary boycott", a term most commonly used to describe industrial action directed at one firm to exert pressure on another, and said the government would look to "outlaw these indulgent and selfish practices".

The Competition and Consumer Act (CCA) bans secondary boycotts, which it broadly defines as conduct that hinders or prohibits one business from acquiring or supplying goods and services to another at substantial loss or damage to that business.

But a comprehensive review of competition policy in 2015, the first of its kind in two decades, drew a sharp distinction between a secondary boycott and a "public advocacy campaign" that sought to "influence the behaviour and consumers".
It is my hope that Fuhrer Morrison pushes this agenda hard becasue it is the kind of lightening rod that could finally rally apathetic Australians to a cause.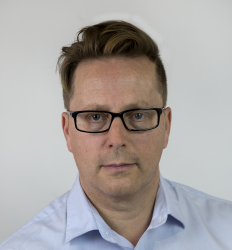 Latest posts by David Llewellyn-Smith
(see all)