So says the FT:
Demonstrators and police officers are experiencing a kind of epiphany when they realise there are no repercussions for smashing the thin veneer of civility.

As a consequence, the range of acceptable behaviour has widened dramatically and the most brazen and outrageous actions are becoming normalised. This is fed by social media echo chambers. Pro-Beijing government supporters see and share only the vandalism and beatings carried out by demonstrators, while protest sympathisers focus only on police or triad violence.

This willingness to stomach previously unthinkable acts is astonishing in a place ranked seventh by the UN in terms of human development, with some of the healthiest, longest-living, best educated, richest and most worldly citizens on earth.

If this breakdown can happen in Hong Kong it can happen anywhere. And while a civil society can be torn apart virtually overnight, it almost always takes decades to build it back up.
Yes, it can happen anywhere. But there are pre-conditions. The social contract between a government and its people needs to be violated before they challenge the governing monopoly on violence.
That is what has happened in Hong Kong where the CCP shifted from thin-slicing freedoms to chopping them off wholesale.
It's pretty obtuse taking the high ground on the results. What did they expect? Bloomie:
Hong Kong said all schools would be suspended through Sunday amid a fourth straight day of chaos that has seen the city's subway operator partially suspend service and protesters continue to block roads, as residents wonder what could come next.

The financial hub has been paralyzed since Monday morning, when a protester was shot during protests, igniting city-wide rallies and violent clashes.
Anger.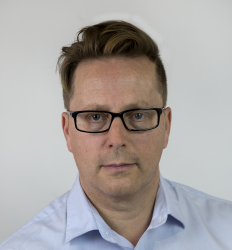 Latest posts by David Llewellyn-Smith
(see all)