Over the past five years, Indian international student enrolments across Australia's educational institutions has skyrocketed by 138% to 126,000 as at August 2019: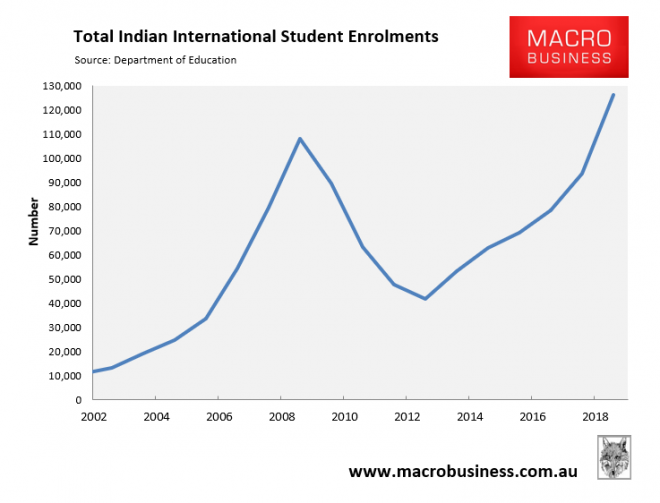 The number of Indian student visa applications granted has also soared by 125% over the past three years alone, signalling a further lift in enrolments: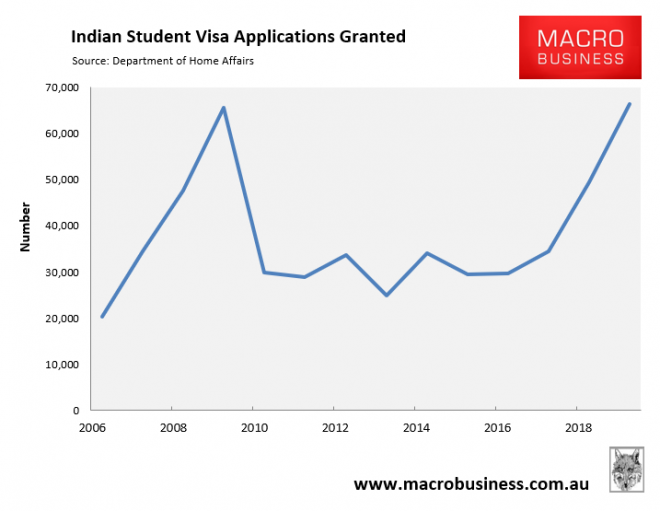 This explosion in Indian student enrolments is clearly not enough for the Morrison Government, with Education Minister Dan Tehan aggressively pursuing further growth:
As universities seek to diversify their international student cohorts and reduce reliance on China, Mr Tehan said India presented a significant opportunity.

"One million Indians turn 18 every month," he said. "India is going to be the youngest country in the world for quite some time so obviously there are real opportunities there to form a partnership with the Indian government and Indian people, supporting them to educate their people but also to get a greater presence for Indian higher education providers in the Australian market"…

To capitalise on the growing market, Mr Tehan said Australia needed to do a better job at marketing itself as an education destination…

Mr Tehan said Australia was well-positioned to meet the education requirements of Indian students and emphasised the importance of diversification to avoid vulnerability.
Australia has already scraped the bottom of the quality barrel in achieving such strong Indian students enrolments.
Indeed, concerns around quality recently prompted the Department of Home Affairs to classify student visa applications from India as "high-risk", meaning they must now meet higher English-language standards and financial requirements.
Indian students tend to be more concerned with gaining working rights and permanent residency than the quality of education on offer. This, in turn, has driven Indian students towards lower quality courses and ghost colleges.
The Government's recent 30,000 cut to the permanent migrant intake, from 190,000 to 160,000, has also reduced the incentive to study in Australia, since there is now less prospect of gaining permanent residency. This comes at a time when the United Kingdom has matched Australia's generous two year post-study visa, thereby further reducing Australia's attractiveness as a study destination: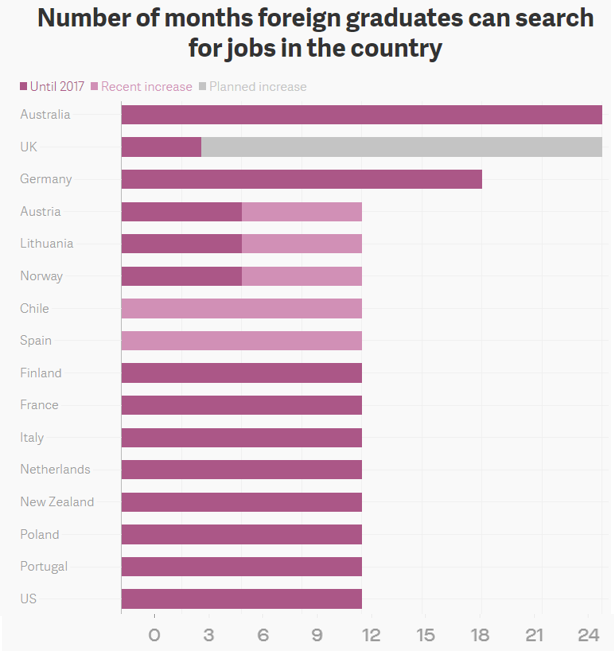 Finally, as noted by Salvatore Babones, the Indian Sub-continent is very poor, thereby the potential pool of students is actually quite small, despite the strong growth in university-aged Indians:
Australian universities are so eager to demonstrate international student diversity that they have even started offering scholarships that are specifically targeted at Indian students…

The fact that they must offer scholarships in order to attract more students from India and other "non-traditional markets across Asia" underscores the reality that the number of families in the region who can afford to pay full fees for an Australian university degree is not large enough to support Australian universities' international student enrolment ambitions…

Even if a sufficient number of financially-capable Indian international students could be recruited to diversify Australian universities' dependence on Chinese students, recruiting them would likely require Australian universities to reach deep down into the talent pool, reducing standards still further…
The upshot is that the Morrison Government's goal of expanding Indian international student numbers is both undesirable and unrealistic.
Entry and teaching standards have been trashed enough already.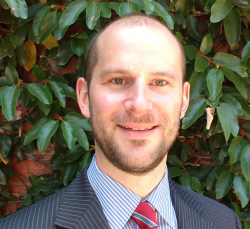 Latest posts by Leith van Onselen
(see all)