Via the excellent Damien Boey at Credit Suisse:
Overnight, investors were buoyed by hopes of a trade deal, and apparent progress in Brexit negotiations:

A possible narrow US-China trade deal: US President Trump suggested that talks with Chinese Vice Premier He were going well and that talks would not end prematurely as previously speculated. The US-China Business Council also suggested that a deal is coming, albeit on a smaller scale than some people had hoped. It appears that a limited deal will stop a planned tariff increase on 15 October, and repackage concessions that China has made to the US previously (including an agreement on currency). It could also involve partially lifting a ban on US sales to Chinese tech company Huawei.
Brexit progress: British Prime Minister (PM) Johnson and his Irish counterpart Varadkar agreed that they could see a pathway to a possible deal by the end of October, with other European Union officials previously suggesting that they would go along with a British Brexit proposal if Ireland approved.

In response to these headlines, bond yields surged higher, while the USD weakened, especially against the GBP. Equities rose a little too, with value outperforming momentum and defensive factors.

In our recent article "Uncorrelate me" dated 30 August 2019, we argued that correlation risk has risen between asset classes in multi-asset portfolios, and between expenditure components of GDP. We argued that with correlation risk so high, it would not take much of a shock to cause major drawdowns in both multi-asset and GDP portfolios. One possible scenario painted was that high policy uncertainty could cause business investment and hiring to fall, with knock-on effects for consumers. Indeed, manufacturing surveys and capex data have been pointing in this direction recently.

Against this backdrop, recent progress in US-China trade talks and Brexit negotiations is a welcome development. We do not need to see complete resolution of the disputes – only a higher chance of favourable resolution, causing uncertainty levels to fall. Should uncertainty fall, investors can refocus on reflation potential from a re-stocking cycle, and apparent re-leveraging by US consumers in response to low mortgage rates. For further discussion of this transmission mechanism, please see our recent article "Tail risk or apocalypse" dated 5 September 2009.

For 2H 2019, we have been advocating a much more constructive stance on value investing, consistent with curve steepening within the fixed income space. Our thesis has been partly directional, in the sense that reflation, or bottoming out scenarios help us to see mean reversion working more quickly. But our thesis has also been non-directional in the sense that should everything fail, the only response left to deal with a crisis is fiscal, rather than monetary policy, given that in many countries, monetary policy is very close to the point of exhaustion. And should fiscal puts kick in, we should expect them to be reflationary, because slowdowns and recessions destroy productive capacity, and we are living in a world with negative productivity growth. Reflation, and possible lack of utility in monetary easing, are consistent with higher bond yields. And higher bond yields are likely to weigh on the defensive end of the equity market.

Finally, we note that momentum is behaving as it typically does when uncertainty levels are high. Sharpe ratios on the factor decline significantly, because uncertainty brings forward stimulus, which can wrong-foot any investor chasing expensive defensives with momentum behind them. Indeed, central bankers have made it abundantly clear that they are prepared to drop rates and expand balance sheets in response to fat tail risks, and not just downgrades to their mean growth and inflation forecasts.

Our model portfolio is long value, long quality, and slightly short momentum. Given that momentum and quality have become highly correlated of late, and given also wide multiple dispersion between the "haves" and the "have nots", this factor mix gives us a long portfolio that looks very "valuey", and a short portfolio that looks very defensive.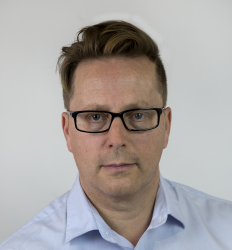 Latest posts by David Llewellyn-Smith
(see all)