Via James Anderlini at the FT:
The conclusion Beijing has drawn from the past four months of rage is the only one possible in an authoritarian — increasingly totalitarian — system: they were far too soft last time around. When the moment is right, they must act ruthlessly to punish Hong Kong.

Just as in China in the aftermath of 1989, Hong Kong's education system will be overhauled to promote "patriotic" narratives; "unreliable" civil servants and judges will be purged; news outlets will be muzzled; all business figures, including multinational companies, will be expected to display loyalty to the motherland. The internet will probably be censored. Mass arrests are likely. This is a best-case scenario, predicated on the protests ending now — which is unlikely.

…Neither side can back down. So the chances of People's Liberation Army soldiers on the streets of Hong Kong are rising every day as the violence escalates. One senior police official says privately that as many as a quarter of his officers are joining peaceful protests in their spare time. Hated as it is right now, the Hong Kong police force is made up of Cantonese-speaking locals. Faced with a Mandarin-speaking occupying army from the north, many officers would choose to join the rebellion.
This is the end China's globalisation period unfolding right before our eyes.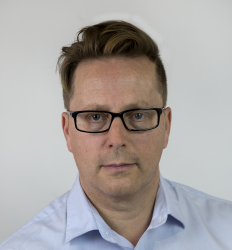 Latest posts by David Llewellyn-Smith
(see all)